July 17, 2017
In several posts, I've mentioned how useful my bread machine is for mixing dough and baking bread for daily use based on the recipe I grew up eating.
When I mention this to friends, I frequently hear that they got rid of their bread machines because they didn't work well or weren't useful.
This perplexes me as I have found my bread machine to be a real asset in the kitchen.  I am not one to buy small appliances without a lot of thought and research.
I demand much from the small appliances that I purchase.  They have to 1) perform their task well, improving on, or at least maintaining, the quality of the food that I would turn out without the machine and 2) save time or add an appreciable level of convenience.  I won't settle for one or the other.
My Zojirushi BB-PAC20 meets both criteria.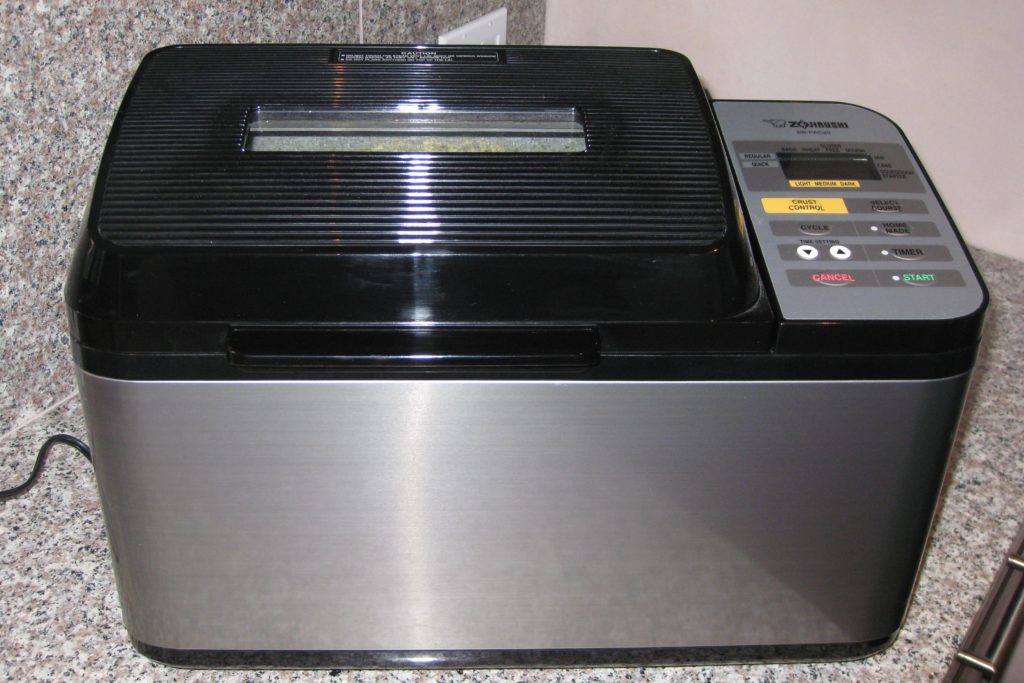 On any given day, it takes me less than five minutes to measure and add the ingredients for a loaf of bread.  From that point on, it is totally hands-off, allowing me to attend to other tasks.  The machine has more than paid for itself in savings over the cost of buying good-quality bread at the market or bakery.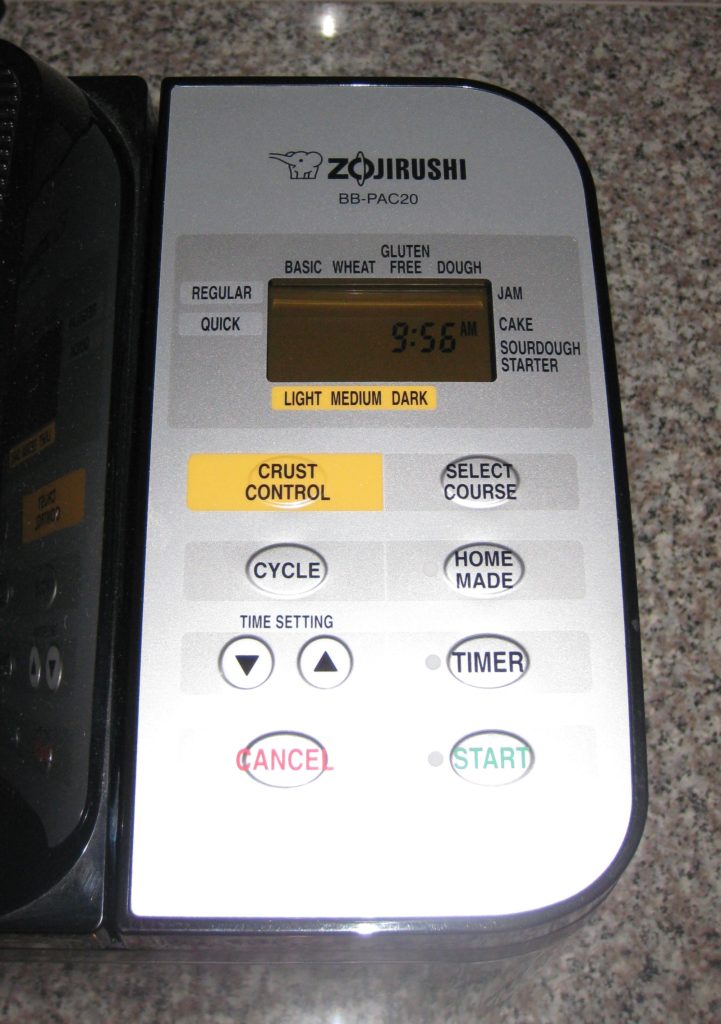 It also does a great job of mixing dough.  I use this feature frequently for making pizza dough and focaccia.  I have some recipes involving biga (an Italian starter that is made in advance of the actual bread making) that I am going to try to convert to the bread machine.
Older bread machines often had a square baking pan.  The pan in my Zojirushi bread maker measures 8 3/4″ x 5″ x 5″ and makes what would nominally be called a two-pound loaf.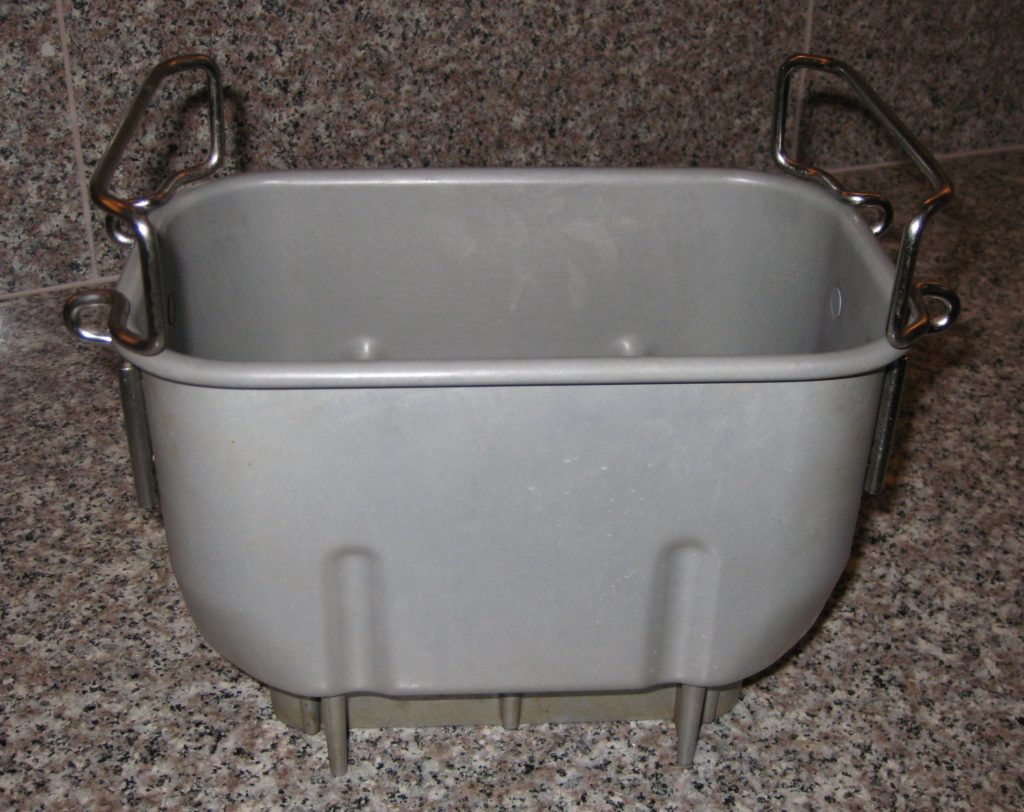 Like all bread machines, it leaves holes in the bottom of the loaf from the paddles.  For home use, I don't find this to be a problem.  If I'm using the loaf for company, I save the slices that have a divot missing from the bottom for non-company use.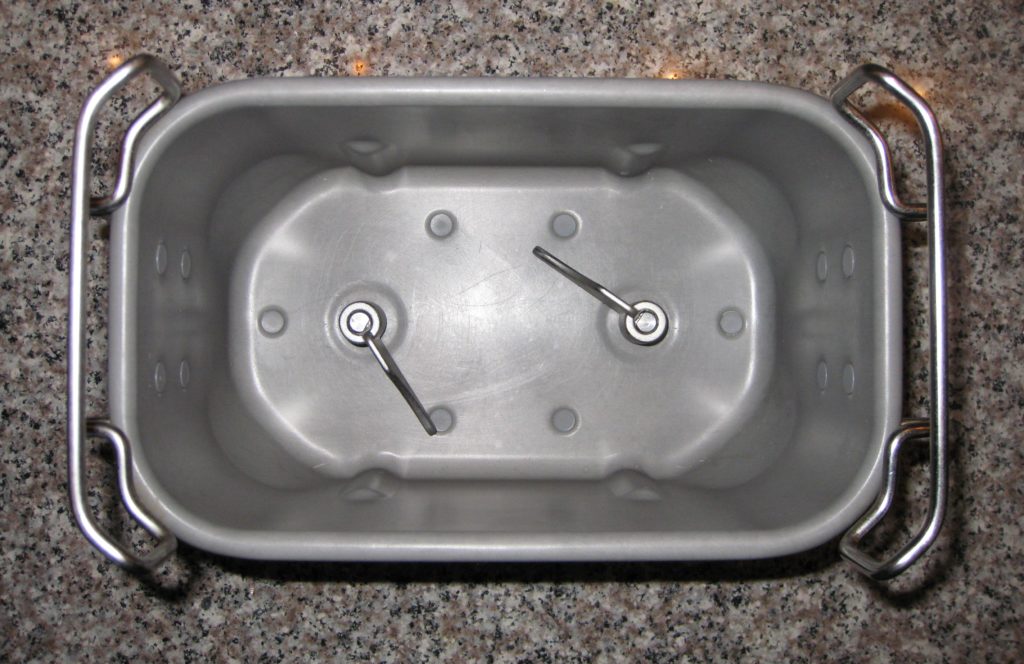 If you've got a bread machine collecting dust, give it a try on the dough cycle, making either my pizza dough or focaccia.  As always, post a comment if you have any questions or to let me know how it turns out.
---
Follow us
---
Click HERE to join our mailing list and you'll never miss a recipe again!