I grew up with the legacy of my grandmother's cooking.  A child of four when her parents moved to the United States, Angelina DeRosa, learned to prepare superb southern Italian food from her mother.  She was known throughout the neighborhood as an excellent cook.
Though my grandmother and grandfather had six children, on any given night she could have been cooking for many more people—friends, relatives, and, as the years went on, sons- and daughters-in-law.  Finally grandchildren were added to the mix.
I was two years old when she died.  So, you see, I never really knew her.  But in a sense, I do.  What makes her real for me are the stories I grew up with—often centering on food—and her recipes.  Every time I cook something that I learned from my mother who learned it from her mother, the connection is there.  Angelina's recipes form the core of my cooking.  They are among the first recipes I learned to cook. Cooking, eating, entertaining around a table-full of food, making conversation over coffee and cannoli—each of these is a connection to my family and my heritage.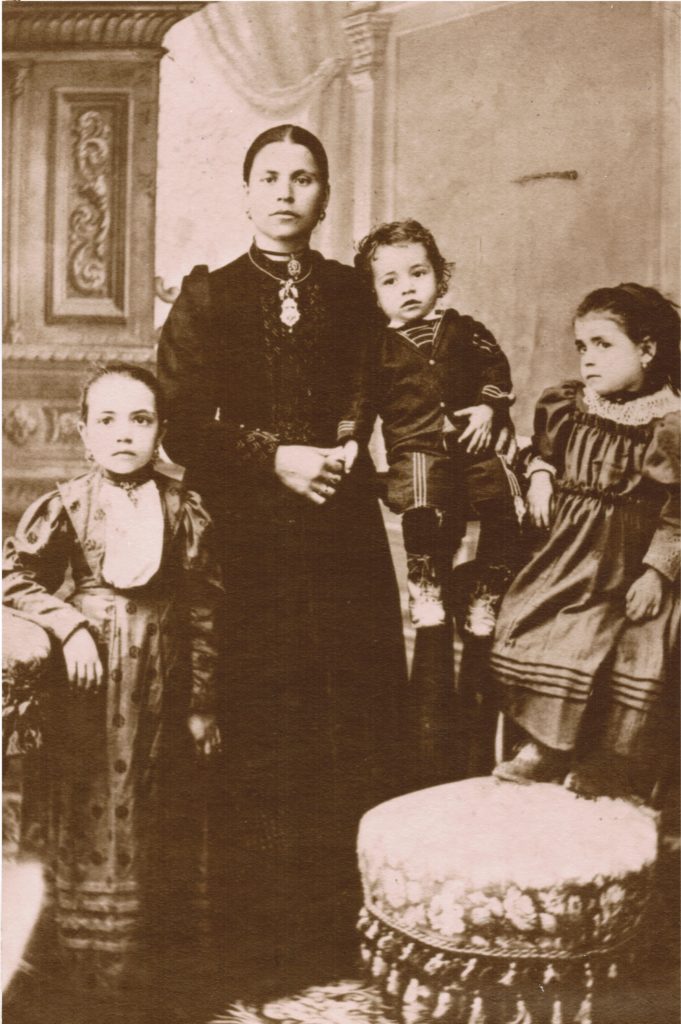 Being the youngest of Angelina's six children, my mother got to spend the most time with her learning to cook.  By all accounts my mother was as good a cook as my grandmother.  Many of my mother's recipes are represented here.  These are recipes that she developed on her own (her method of making meat filling for lasagna is unlike any I have ever seen) or adopted and adapted from family and friends.  I grew up with all of them.
I share the same passion for cooking as my mother and grandmother.  You don't cook as well as they did just because you have to cook.  You have to feel some connection to the process.  Something must draw you in.  Over the last forty-five years I've learned to prepare traditional foods from cultures around the world from family and friends—usually their most cherished dishes.  I have had the good fortune to cook with and learn from many wonderful cooks from cultures around the world including Argentina Chile, Cuba, Egypt, England, France, Germany, Guyana, India, Jamaica, Japan, the Philippines, Russia, Slovakia, Sri Lanka, and the United Arab Emirates in addition to my much-loved Italy.
Traditional recipes, from any cuisine, are my passion.  I want to know how something was made historically and then recreate it (within reason) today.  I have a personal connection to each of the recipes on this site.  Most of them are family recipes that are generations old.  The smells and the tastes of each of these dishes connect me to my past whether it was my first foray into learning Sri Lankan cooking from Nanacy Rajapakse when I was at university to the frequent ritual of cooking dinner with my mother-in-law, Marisa Pieri.  These recipes also propel me into the future.  My goal is to document and preserve these traditional recipes.  Without a doubt, this is a very personal collection.  It exists because of the people I've met and the places I've gone.  I am grateful to each and every person who shared a treasured family recipe with me.  I hope my rendering of these recipes does them justice.
---
Follow us
---
All content © 2016-2017 by VillaSentieri.com.  All rights reserved.  You may only share our content, including recipes and images, by directly linking back or referring to this site.  To request permission to use our content in any other way, please send an email to SantaFeCook@VillaSentieri.com.