November 22, 2017
My food horizons expanded slowly during freshman and sophomore years in college. I was exposed to Chinese food through Dennis and Martha Law, a graduate student couple from Hong Kong who were the resident advisors in my college house during freshman year. I got exposed to Indian food thanks to the proximity to my dorm of the now long-gone Maharaja Indian Restaurant.
As sophomore year came to a close things were about to get kicked up a notch, to steal a phrase from Emeril Lagasse.
---
Click HERE to follow us on Facebook
---
In spring of sophomore year I applied to live in the International Residence Project, another of the University of Pennsylvania's college houses, during my junior year.
I was accepted into the program and invited to a "meet and greet" with the other students later that semester. The resident advisors were Ambrose and Najma Davis and Reginald (Reggie) and Nanacy Rajapakse. Ambrose was from Jamaica, Najma from Bangladesh and Reggie and Nanacy (whose name was often Anglicized to Nancy) from Sri Lanka.
At the "meet and greet" I was introduced to Ray Hugh, who was to be my roommate. Ray, of Hakka Chinese ancestry, hailed from Guyana. We started hanging out together for the remainder of the semester and then, since we were both staying in Philadelphia for the summer, decided to find a summer sublet together.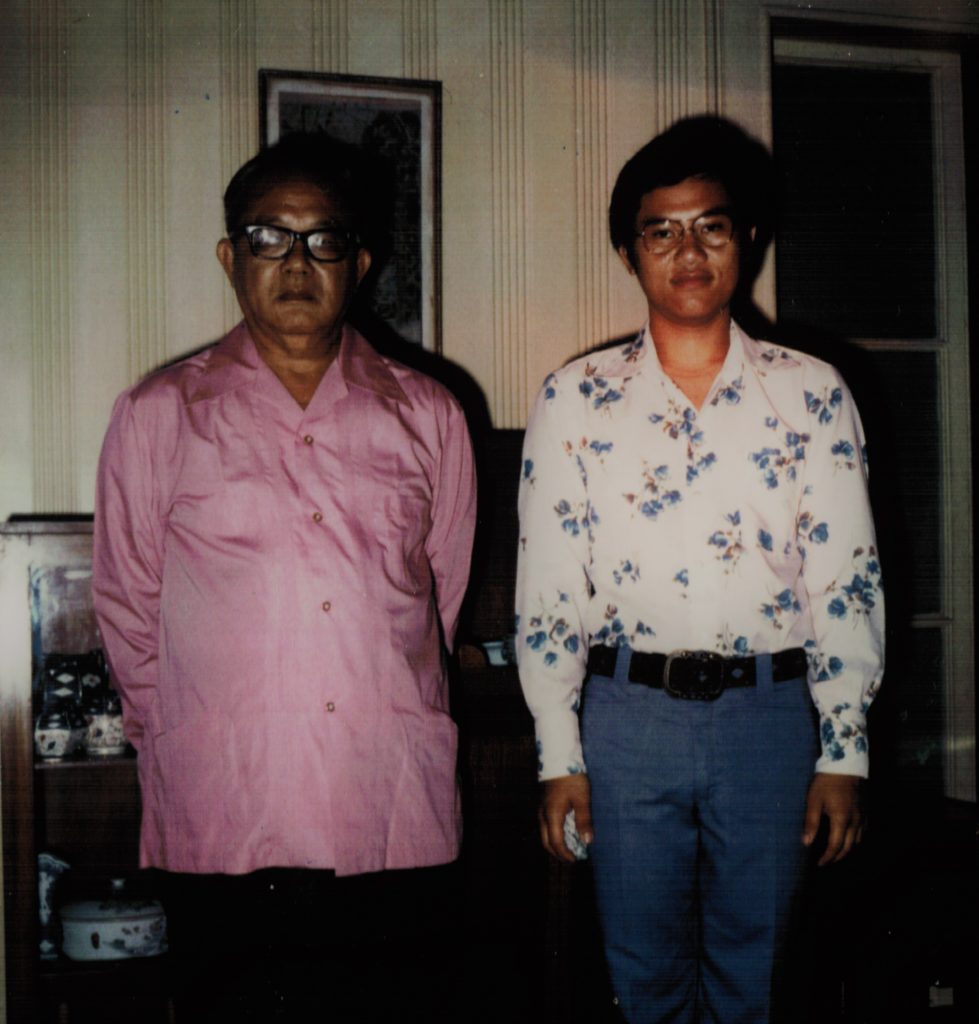 As I had done the previous summer, we sublet an apartment in Graduate Towers (as discussed in my post on Homemade Applesauce).
---
Click HERE to join our mailing list and you'll never miss a recipe again!
---
Then we started cooking! Guyanese food. Chinese food. Italian food. Indian food. The list went on.
The number of cuisines we cooked exploded beginning in junior year when we moved into the International Residence Project. We got recipes from other residents in the Project who came from all around the world. I (very tentatively) started my cookbook collection which now numbers close to 5000 volumes.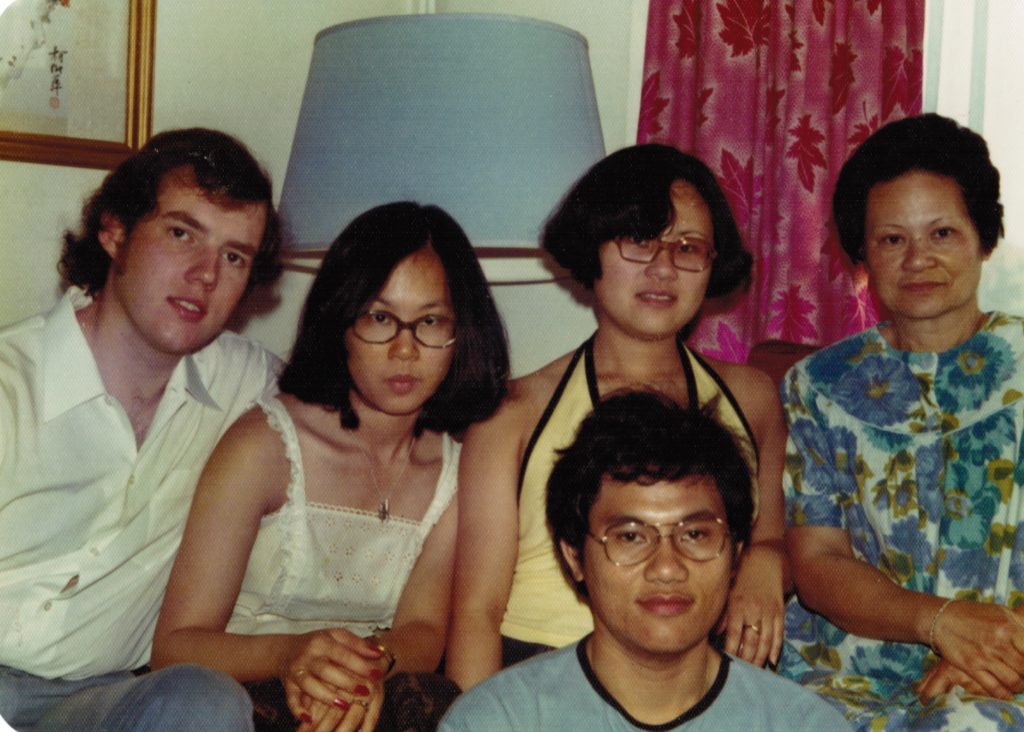 Some dishes we made became regulars (like this roast pork). Others we made once for the sheer challenge.
Ray's mom's Crispy Duck was in the latter camp. Mrs. Hugh sent us a sheaf of recipes carefully typed out on onion skin paper. Her recipe for plain white rice, included in those pages, was my tutorial on making steamed white rice.  I followed that recipe consistently, with unfailingly perfect results, until we moved to Santa Fe where the elevation, and its effect on cooking, rendered the directions unusable.
Included in that same sheaf of recipes was Crispy Duck. We started with a whole duck, head and feet included, which we purchased on Ninth Street in Philadelphia. The duck was hung for 24 hours from a hook we screwed into the ceiling while we carefully lacquered it, repeatedly, with a mixture of soy sauce and other ingredients, before roasting.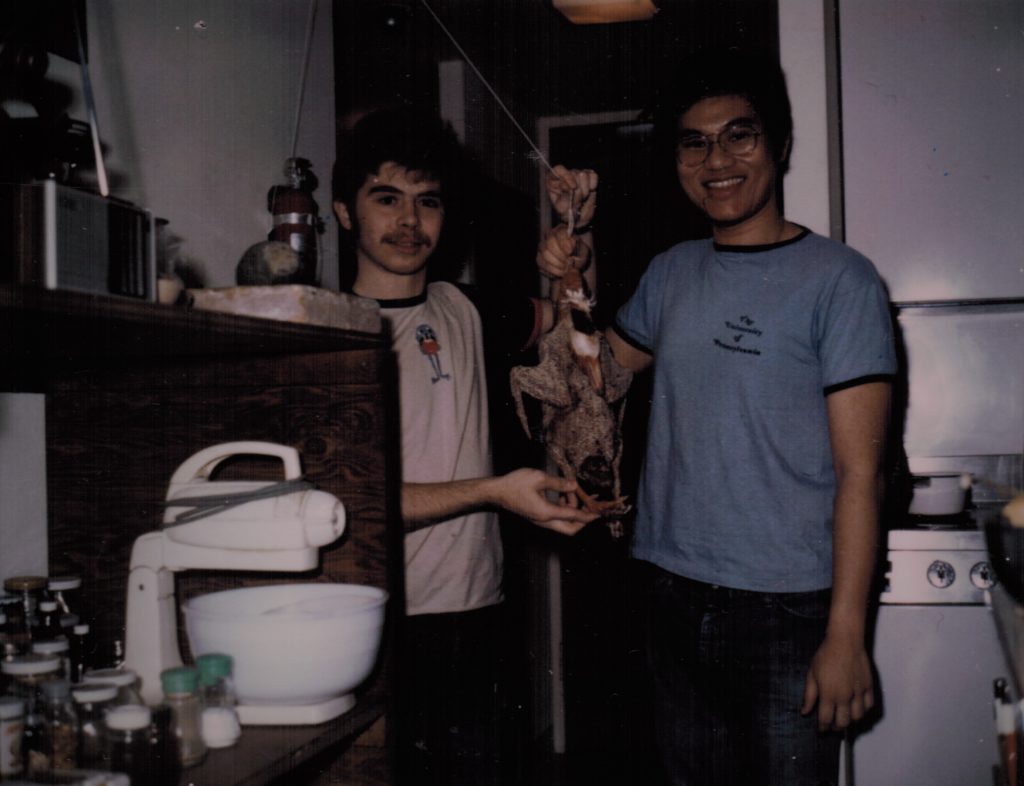 Compared to the duck, this pork is a breeze. Though Ray, with whom I am still in contact, now recommends marinating it for a day (refrigerated!) if possible, when we were in college the marinating occurred in an hour as the meat was coming to room temperature. I also think that he often used garlic powder rather than fresh garlic. Actually, I think garlic powder works really well to season chicken to be roasted or steaks to be broiled. As I recall, it was pretty tasty on this pork, too.
Everything in this pork is classically Chinese, except, of course, the rum! Likely a rice-based spirit would be used in China but in Guyana the Chinese used rum. Let's face it, fusion food happens everywhere! Besides, the rum "plays" really nicely with the five spice powder and brown sugar.
Five spice powder is the main flavor and it is important that you use a good quality brand. Not all five-spice powders are created equal. If you don't have a Chinatown near you, there's always Amazon. That's what I did. Despite the existence of a good Asian grocery store in Santa Fe, the five-spice powder that I bought there was not up to my standards.
---
Follow us
---
Boneless pork shoulder steaks work well because they contain some fat to keep the meat moist. However, because shoulder steaks contain different muscle groups the texture can change from bite to bite. Well-marbled pork chops with a little fat cap around the edge would work, too. If using bone-in chops, I would use 3 pounds rather than 2 ½ pounds. Be sure to use a good quality five spice powder.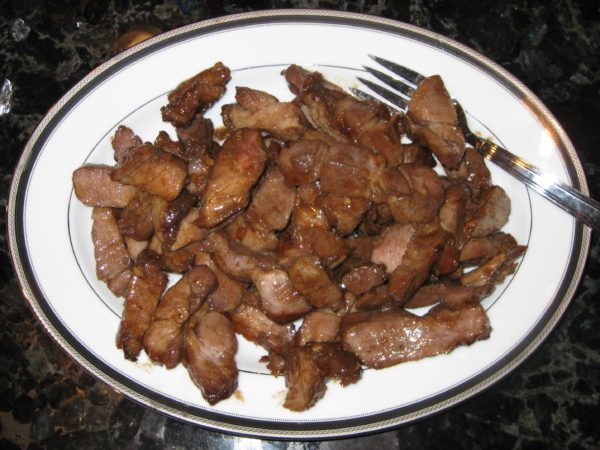 | | |
| --- | --- |
| | |
Combine all ingredients except the pork. Mix well.

Boneless pork shoulder steaks

Add the pork and toss to coat with the marinade.

Marinate the pork in the refrigerator for 24 hours if possible. Turn the pork once or twice while marinating.

One hour before cooking the pork, remove it from the marinade and put it in a single layer in a heavy roasting pan.

Allow the pork to come to room temperature for an hour.

Meanwhile, boil the marinade quickly until it is reduced to approximately 4 tablespoons.

Cool the marinade and pour it over the pork.

Put the pan with the meat approximately 8 inches below the broiler.

Cook the pork, turning once or twice, until just cooked through, 15-20 minutes.

Allow the pork to rest 10 minutes before carving into bite-size pieces.
Unlike the brown sugar typically available in the United States, which is a mixture of white sugar and molasses, the brown sugar available in Guyana is actually a less refined sugar, hence the brown color.  There's not enough brown sugar in this recipe to make a difference so feel free to use standard American brown sugar.  Closer to what is available in Guyana is this brown sugar packaged for the Korean market that I bought in an Asian grocery store, and this brown sugar that I purchased in Ecuador.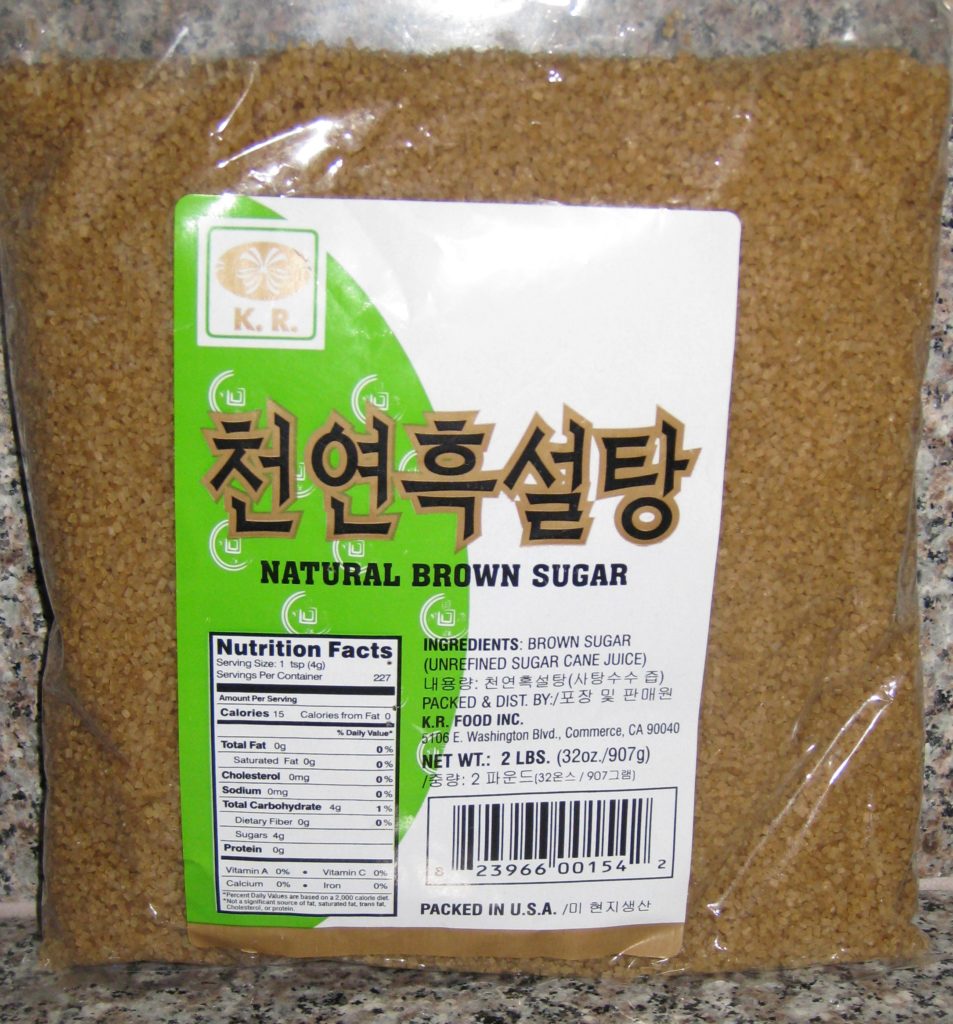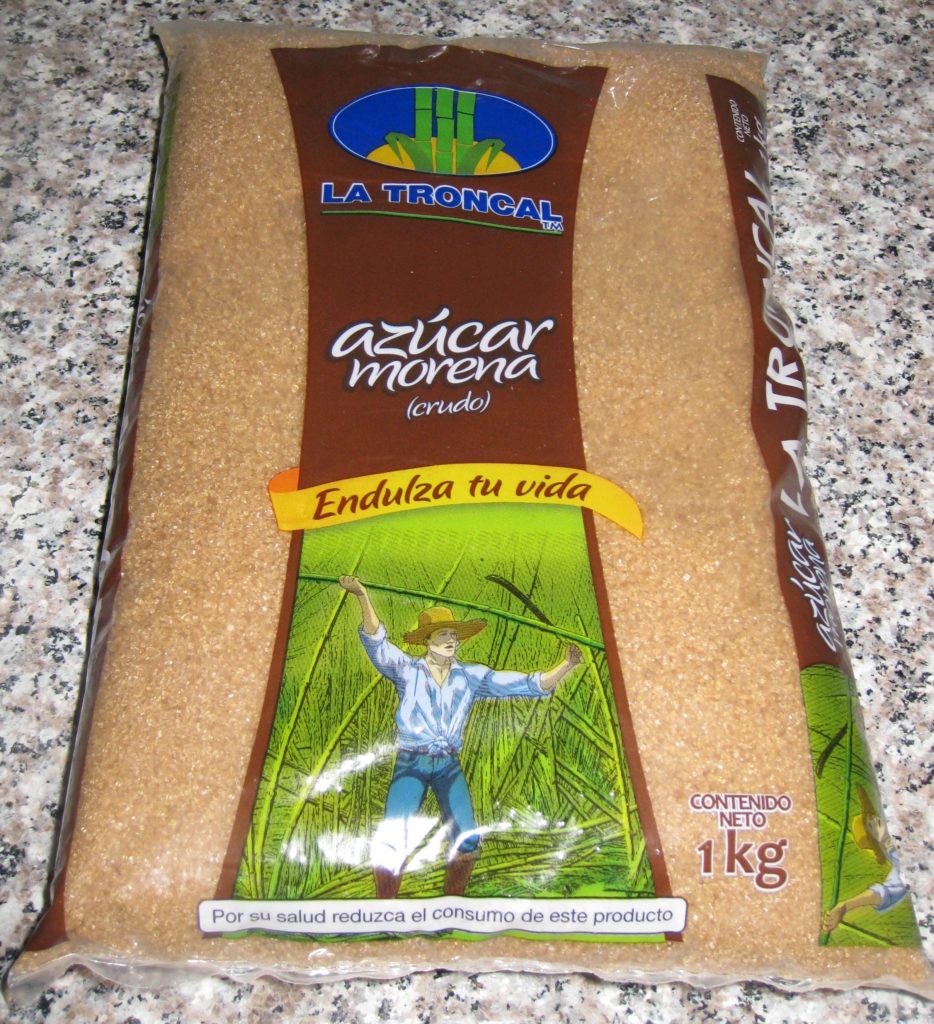 Copyright © 2017 by VillaSentieri.com. All rights reserved.