August 30, 2017
As I am writing this, my husband's Great Aunt Fidalma and cousin Massimo are visiting us from Tuscany. We've had quite a week of eating and drinking.  Every night, actually, was something like a party. At the lowest head count we were 6, but more often 9, and once 20!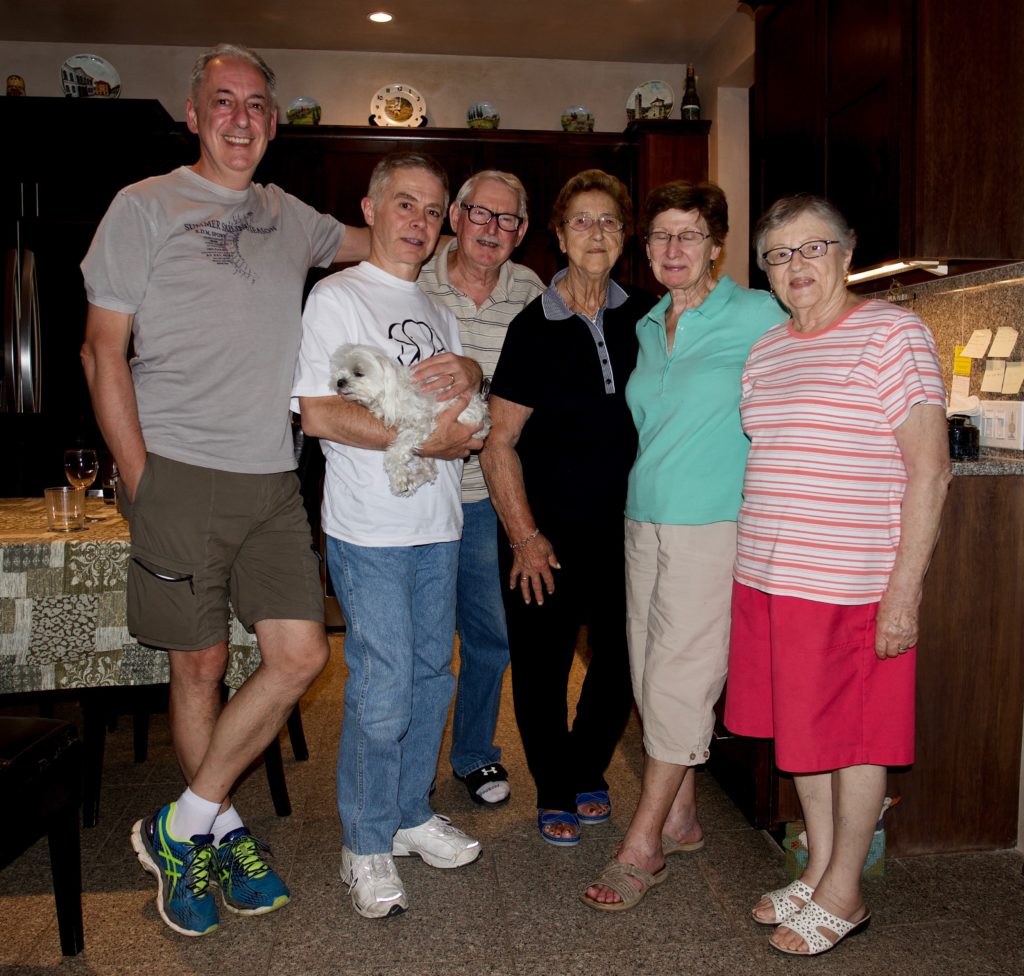 Last night I fried a bunch of zucchini flowers to accompany cocktails. Zia Fidalma made little elongated meatballs (polpette) with ground beef and mortadella seasoned with onions, garlic, and herbs. I made risotto with mushrooms and my mother-in-law made long-simmered green beans in tomato sauce, something like my green beans in tomato sauce with bacon.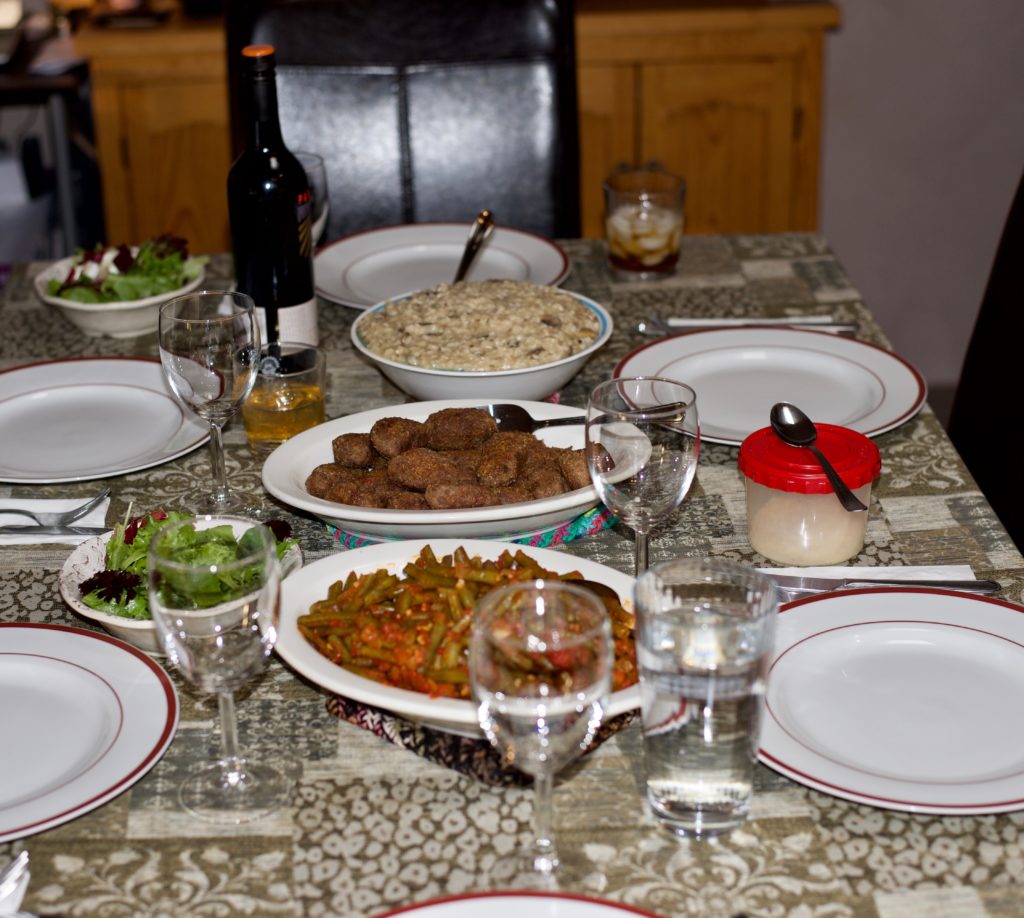 While we were sitting at the table after dinner doing what Italians do (talking about growing food, talking about preparing food, talking about food we've eaten, and talking about the next meal) Zia Fidalma started to describe a dish of thinly sliced beef cooked in tomato sauce with capers.
"Carne di Manzo in Umido!" I said.  She concurred.
I told her that Carne di Manzo in Umido was, in fact, the long-planned blog post for Wednesday.
It is a dish I had at her home in Tuscany about 20 years ago. I wrote down the recipe in a combination of English and Italian and American and Metric measures sitting at her kitchen table. It took me a while to get it right but I think I've nailed it.
Here's a quick rundown of the food we've had over the past week:
August 23rd: Pasta with Zucchini, Chicken Thighs braised in Red Wine and Balsamic Vinegar, Salad, Cherries in Brandy, Homemade Limoncello, and Homemade Bay Leaf Liqueur (being posted in October).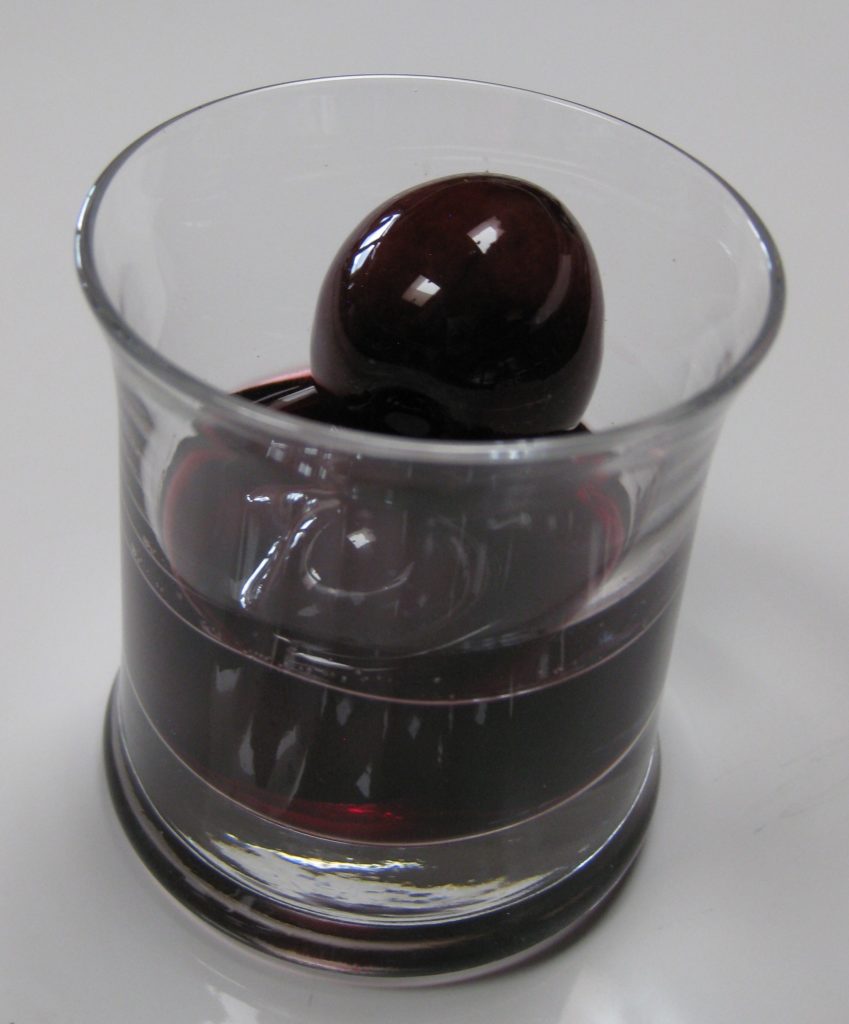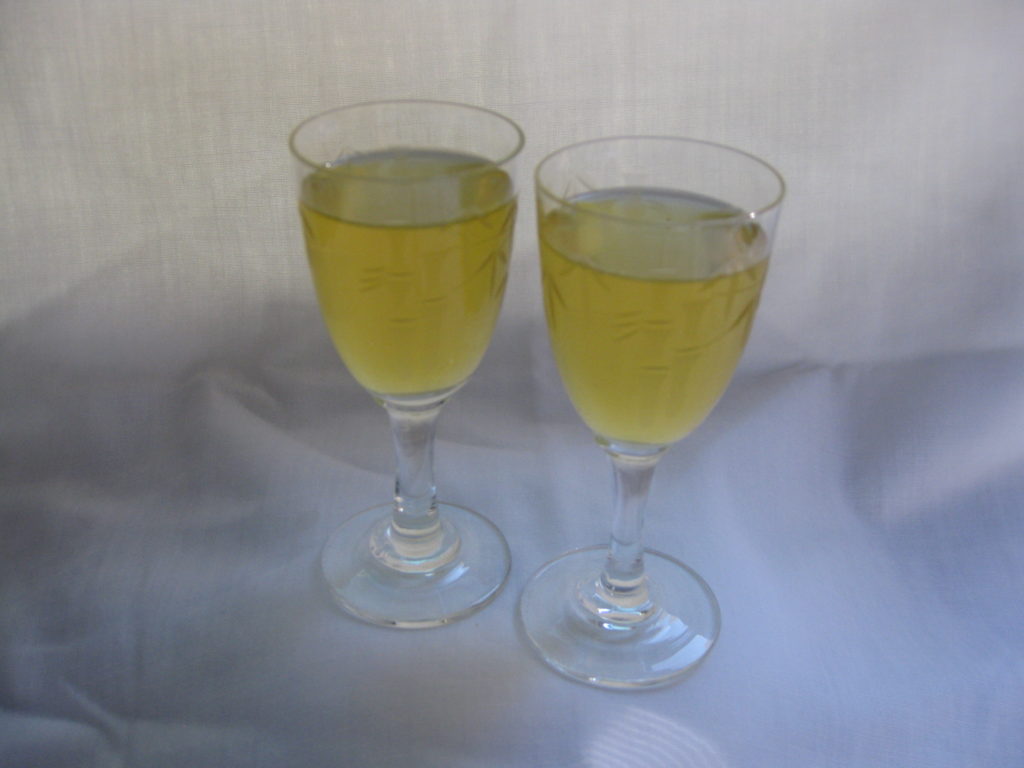 August 24th: Tiella (being posted in September), Grilled Hot and Sweet Italian Sausage, Grilled Broccolini drizzled with Olive Oil, and more Cherries in Brandy, Homemade Limoncello, and Homemade Bay Leaf Liqueur.
August 25th: Zia Fidalma's Rouladen (German, I know, but Zia Fidalma lived in Germany for many years), Mashed Potatoes, Corn on the Cob and, you guessed it, more Cherries in Brandy, Homemade Limoncello, and Homemade Bay Leaf Liqueur.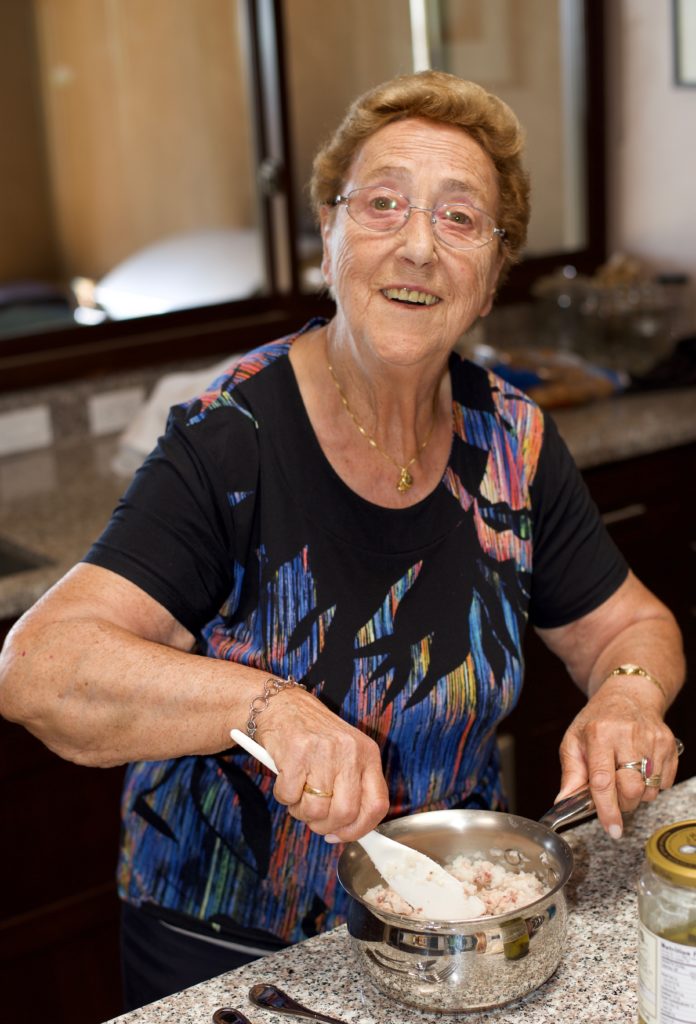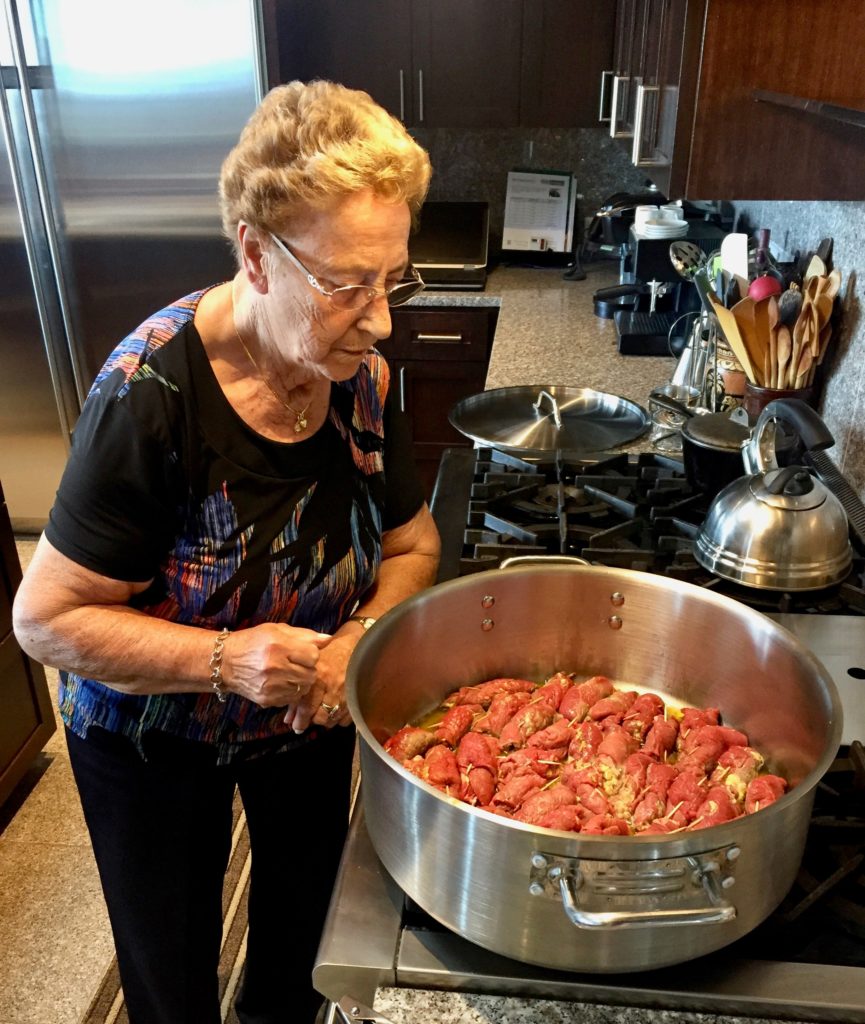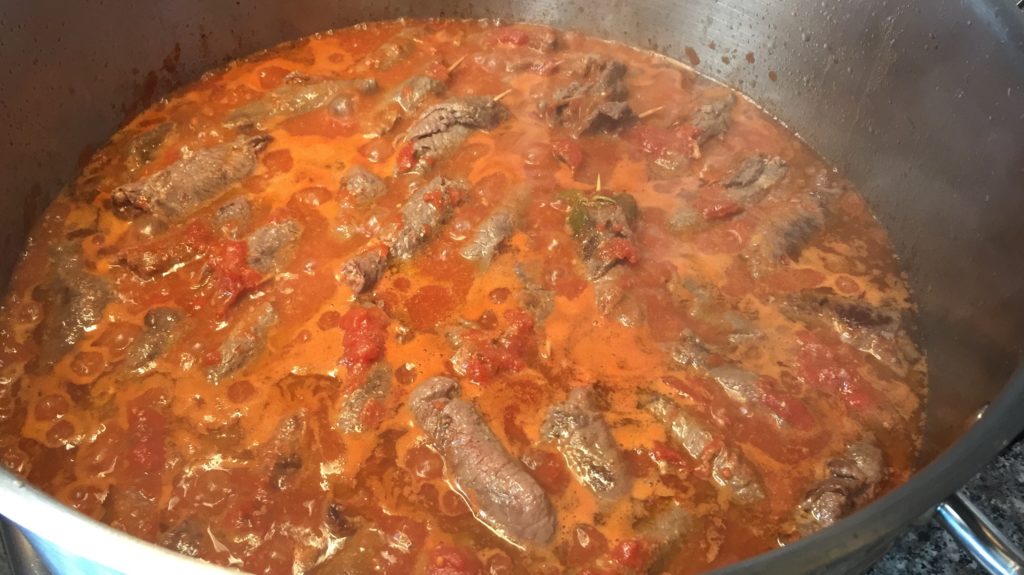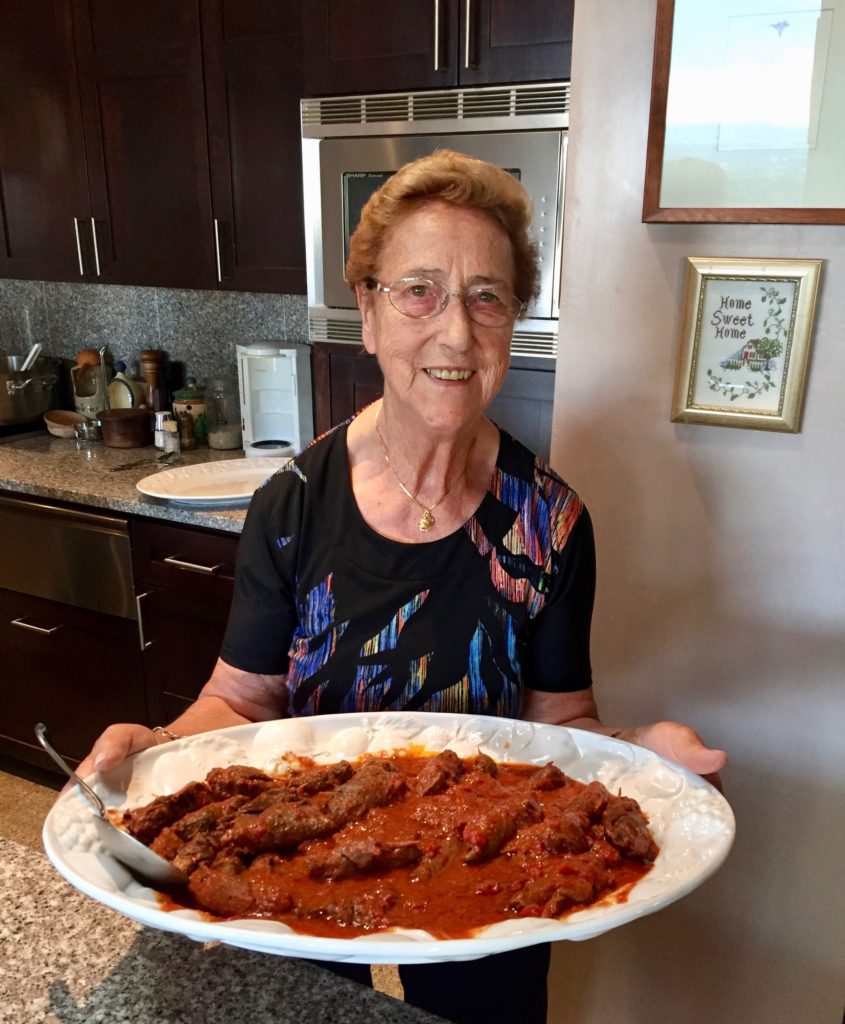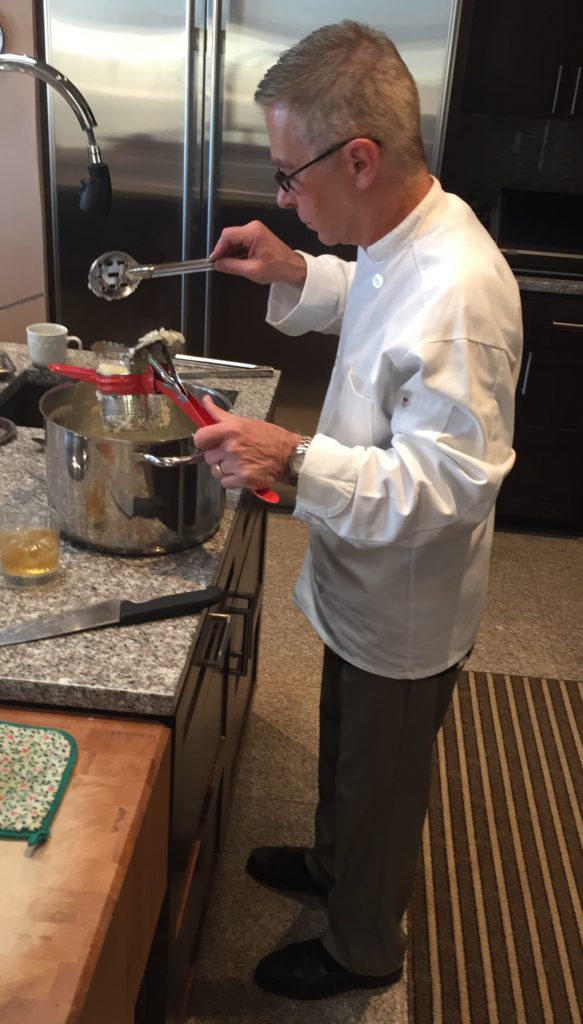 August 26th (for 20 people): A Massive Antipasto Platter thanks to cousins Paul and Kim Phillips (and a shopping spree at Cheesemongers of Santa Fe), Baked Penne with Ham, Peas, Mushrooms and Roasted Garlic Besciamella, Porchetta, Corn Sautéed in Butter, Sformato di Spinaci, and Italian Almond Torta with Raspberries and Plum Crostata (thanks to Rich DePippo). Then there were those ever-present Cherries in Brandy, Homemade Limoncello, and Homemade Bay Leaf Liqueur.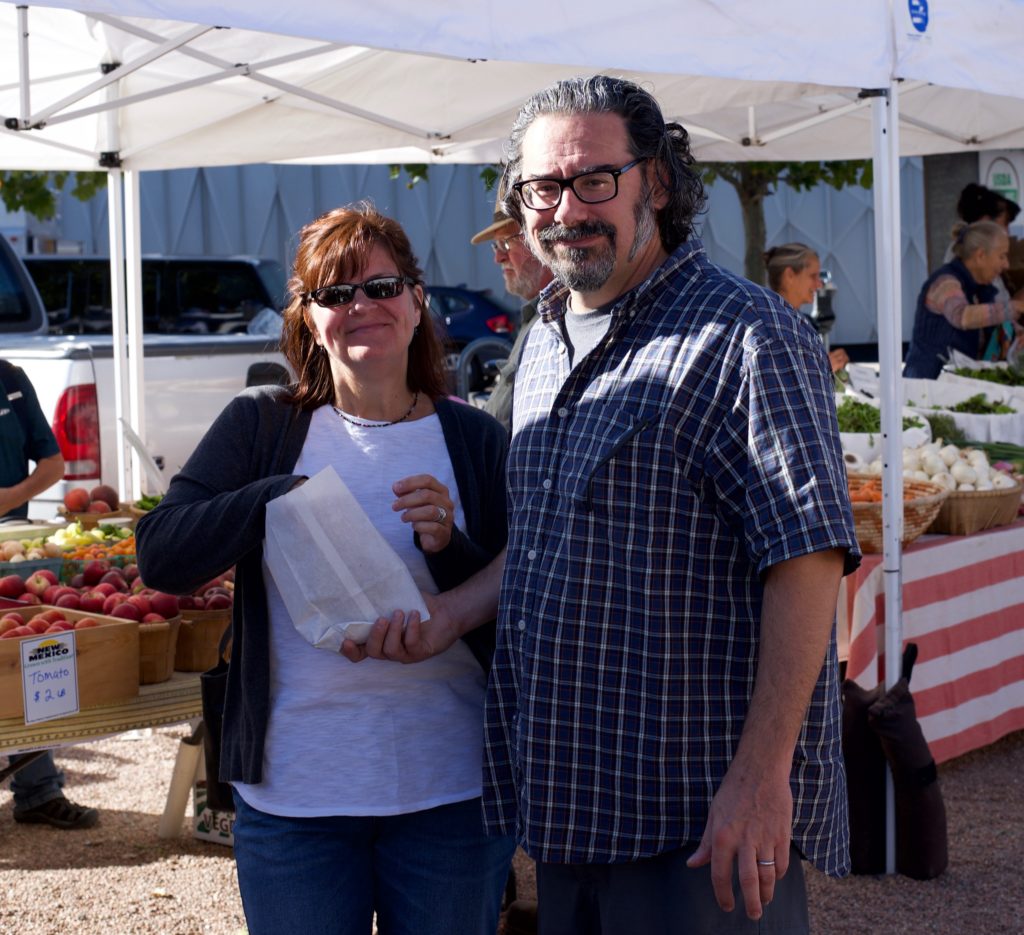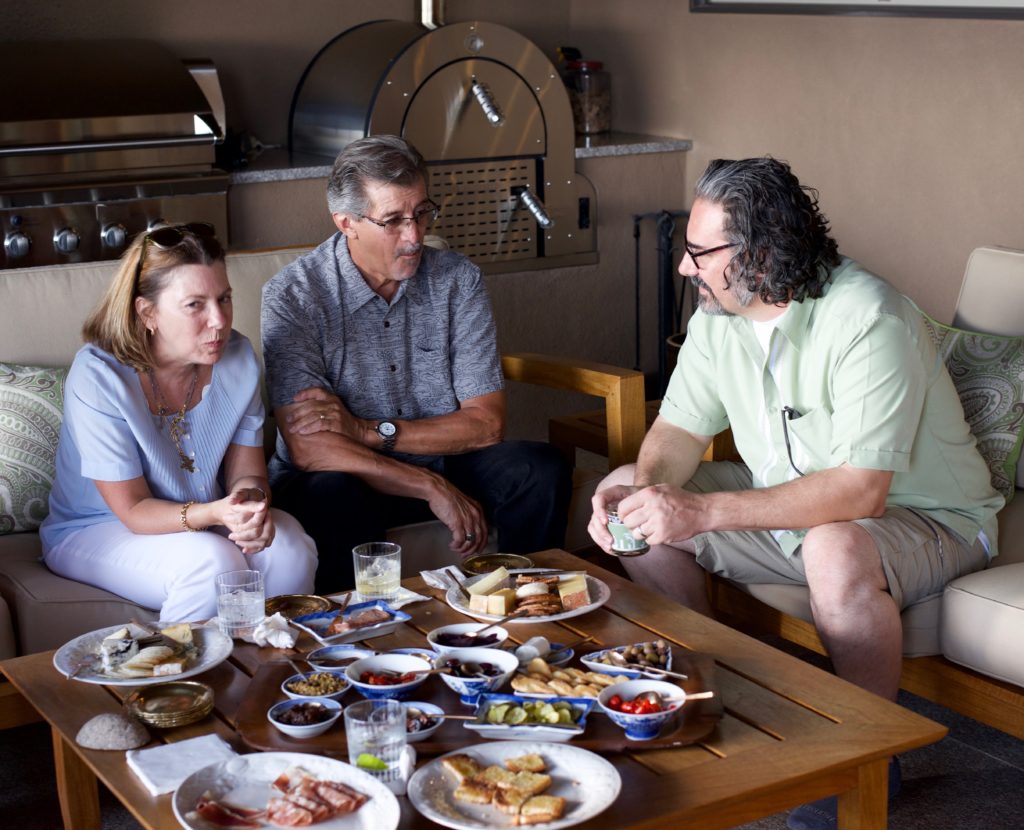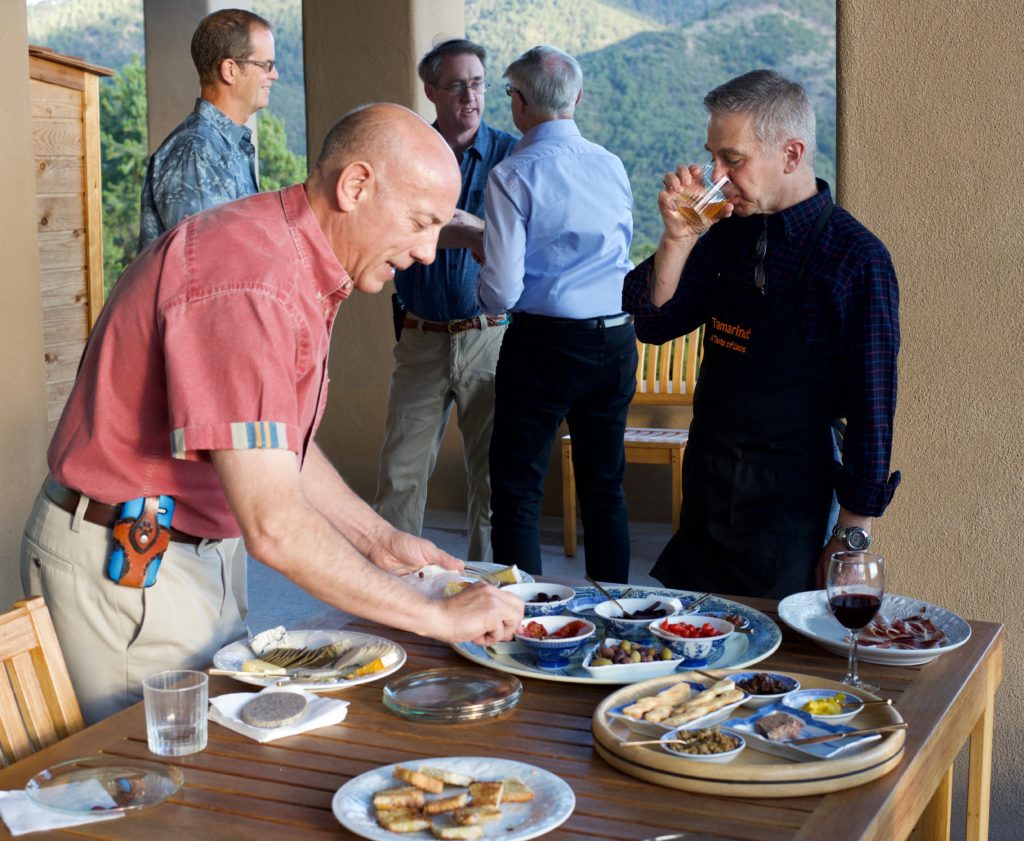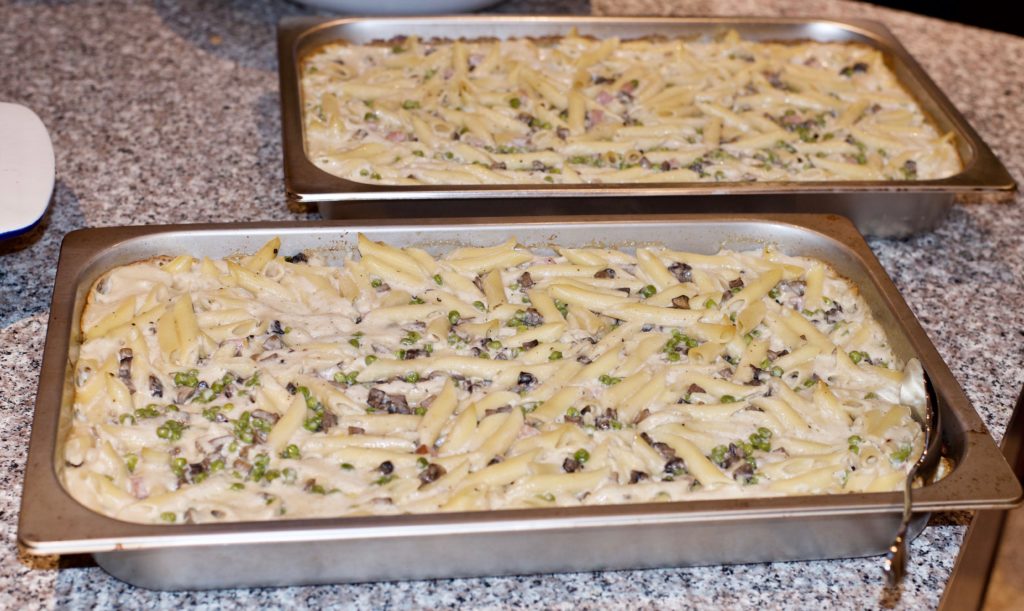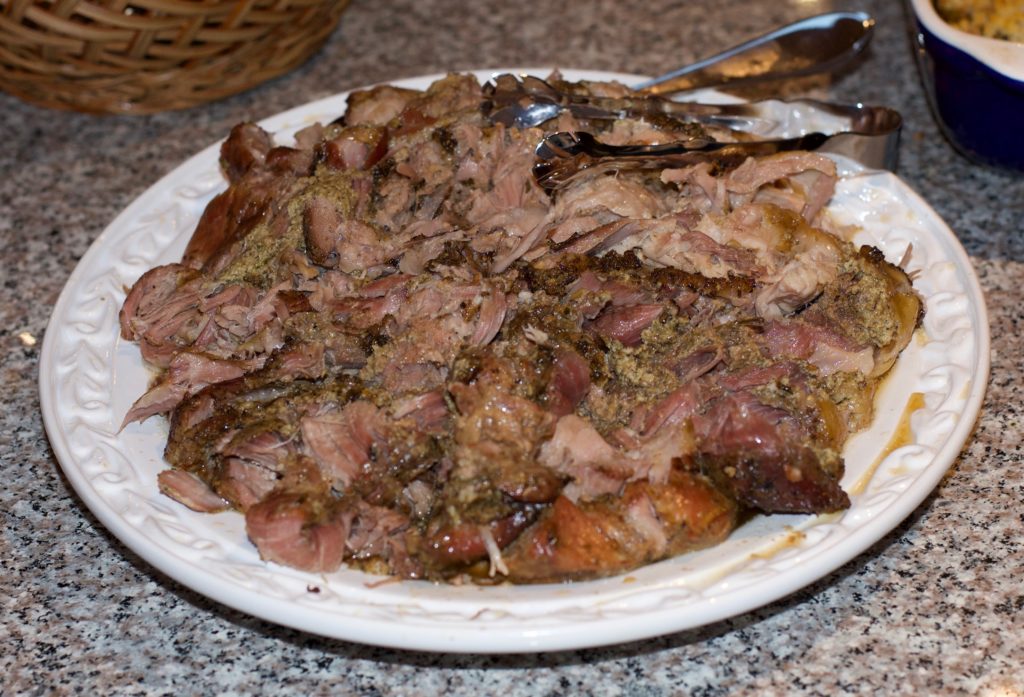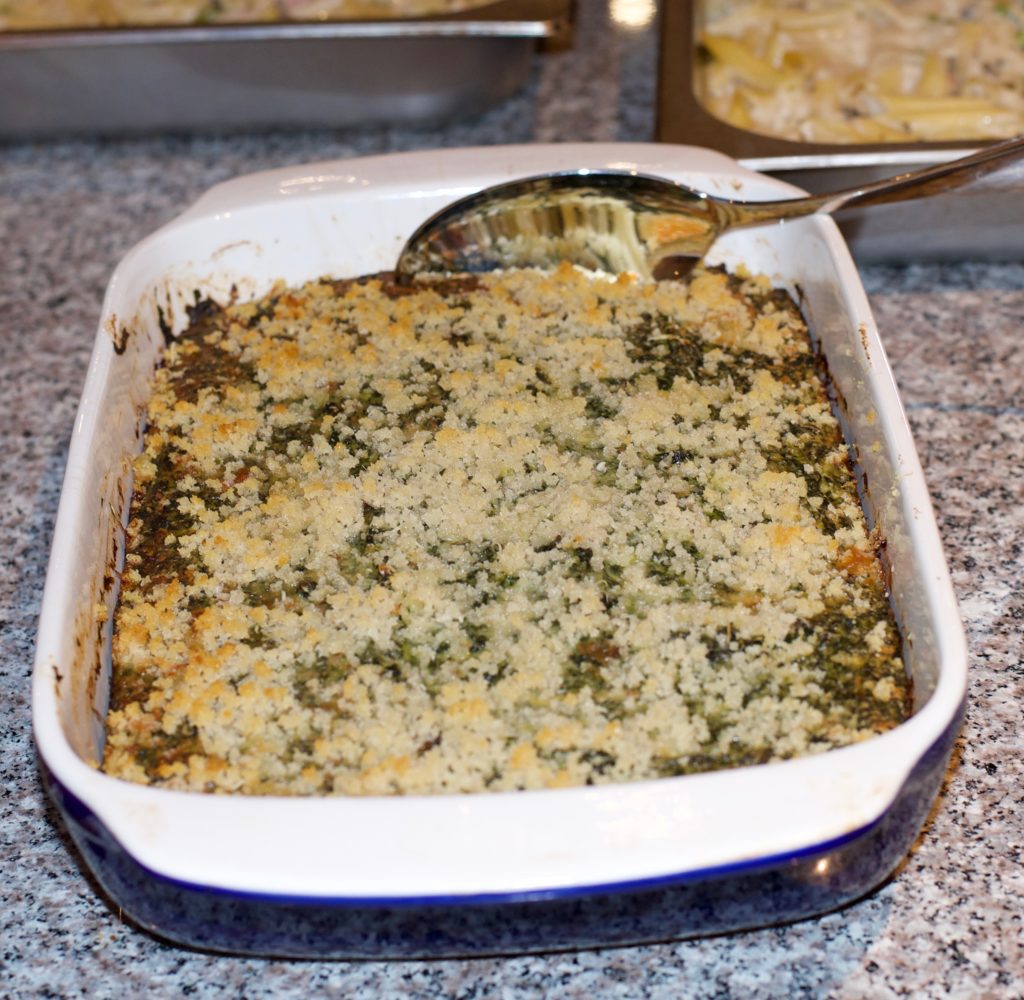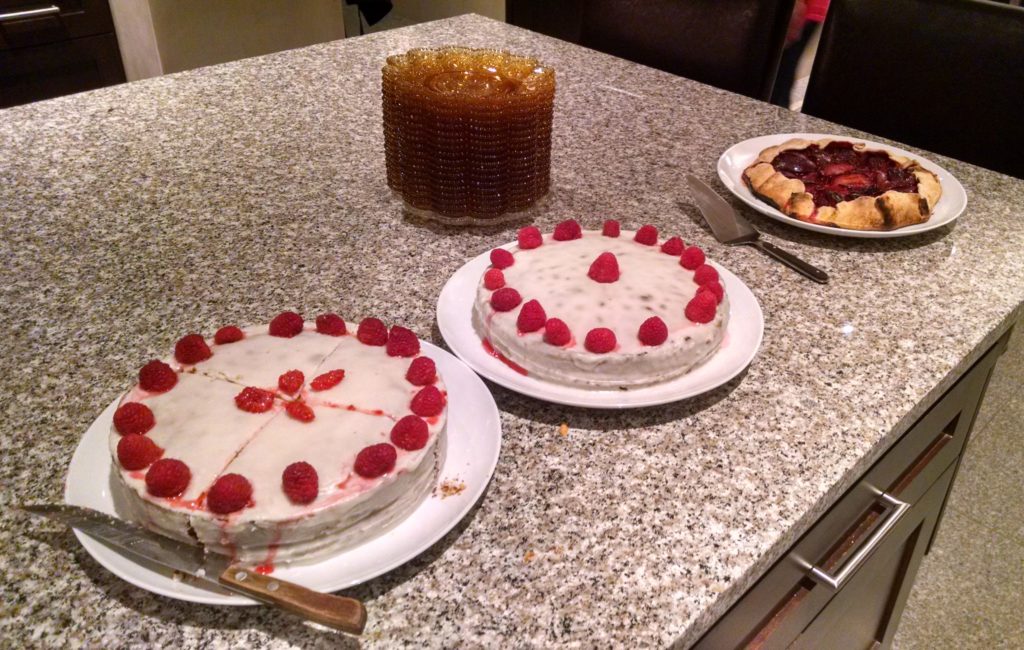 August 27th brought some sanity as we had leftovers from the 26th. (We could still feed a small army with the remains of Paul and Kim's Antipasto Shopping Spree.)
August 28th: As described above, meatballs, risotto, and green beans.
I neglected to mention that we went through cases of wine and then there was a dark chocolate cake from Chocolate Maven Bakery in Santa Fe that kept making its appearance most nights right before we broke out those cherries.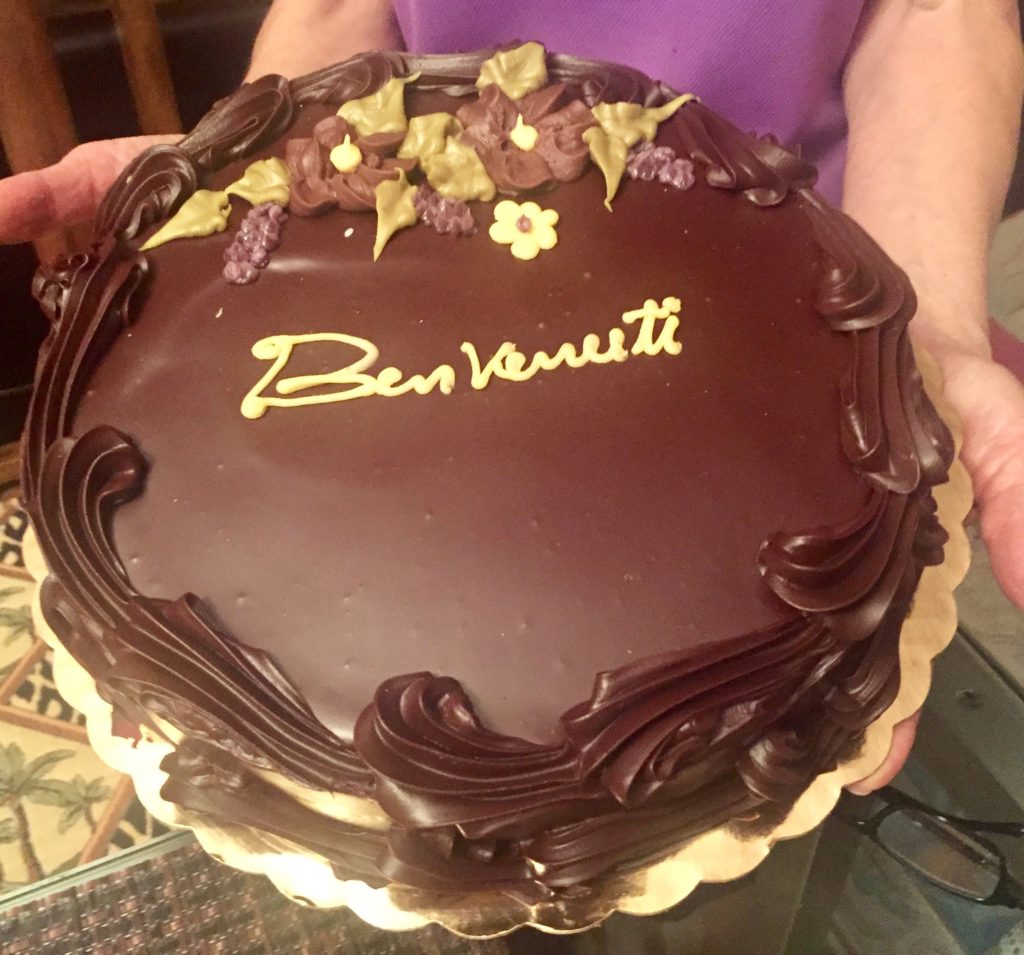 Eating will slow down a bit now that the relatives have left. As I finish writing this the house is perfumed from a large pot of chicken broth that will get portioned and frozen ready to be pulled out of the freezer in the coming weeks for wave after wave of risotto made with the freshest vegetables the market has to offer.
---
Follow us
---
Click HERE to join our mailing list and you'll never miss a recipe again!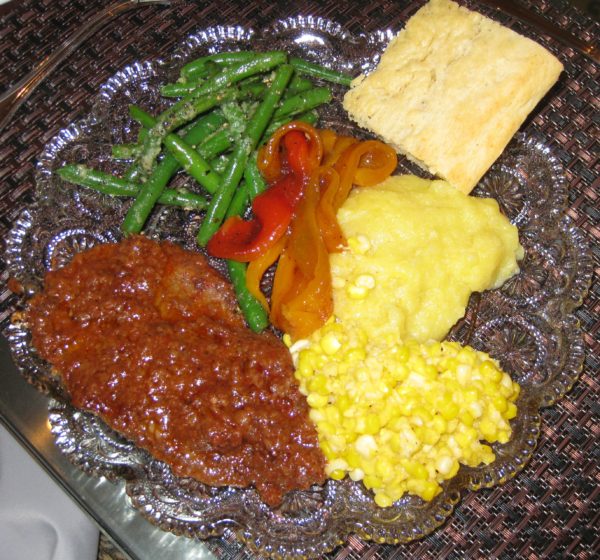 | | |
| --- | --- |
| | |
Herbs, clockwise from top right: nepita, bay leaf, sage, rosemary, oregano.

Combine the flour and 1 ½ teaspoons of salt. Mix well.

Pound the steak lightly with a mallet.

Season the steak with salt and pepper. Cut the pieces in half if they are too large after pounding.

Dredge the steak in the seasoned flour and reserve. It is best to do this about an hour in advance as the flour will adhere to the meat better.

Bruise the garlic with the side of a large chef's knife.

Put a thin film of olive oil on the bottom of a very large sauté pan. Heat over medium high heat.

When hot, add as much of the beef as will fit without crowding in a single layer. Add half the garlic.

Sauté the meat and garlic until the meat is browned on both sides.

Remove the browned meat to a platter. Repeat with the remaining meat and garlic, in however many batches are needed.

If the garlic starts to turn dark brown, remove it or it will become bitter.

When all the meat is browned return it to the pan with any accumulated juices. Leave the cooking oil in the pan.

Try to arrange the meat so that the pieces overlap rather than putting one piece of meat directly on top of another.

Add all the other ingredients except the capers.

Cover and simmer gently until meat is tender flipping the meat every 20 minutes or so. It will take at about one and one-half to two hours to get the meat tender depending on the cut and your elevation.

Add water from time to time if the sauce boils away.

Rinse the salt off the capers and add them during last five minutes of cooking. Taste and adjust salt and pepper.

There should be a very small amount of sauce along with oil that is red from the tomato. Do not remove the oil, it adds significantly to the mouthfeel of the sauce.
Copyright © 2017 by VillaSentieri.com. All rights reserved.