December 1, 2017
Black beans are ubiquitous on tables in Cuba.
Getting beans to the right texture and the liquid to the right thickness is almost an art form.
Food is scarce in Cuba…at least if you're a Cuban paying in Cuban Pesos. Not so much if you're paying in CUCs (Cuban Convertible Pesos), which is what foreigners use. The CUC is pegged to the US Dollar but if you change Dollars for CUCs you pay a 10% penalty as opposed to exchanging another currency, say the Euro, for CUCs.
---
Click HERE to follow us on Twitter
---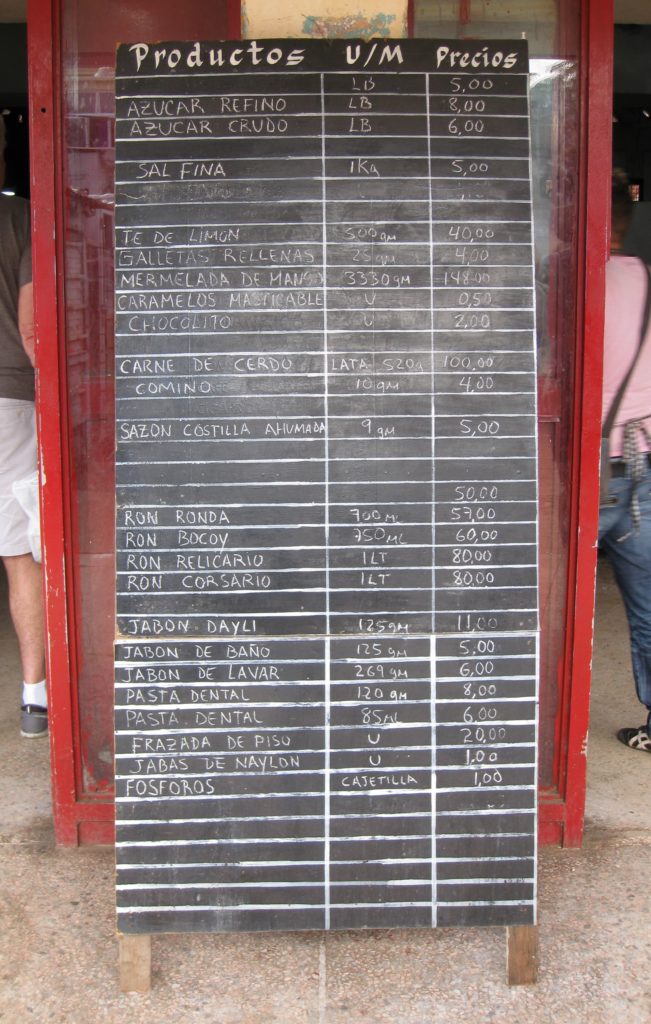 Prices in Cuban Pesos at a locals' only market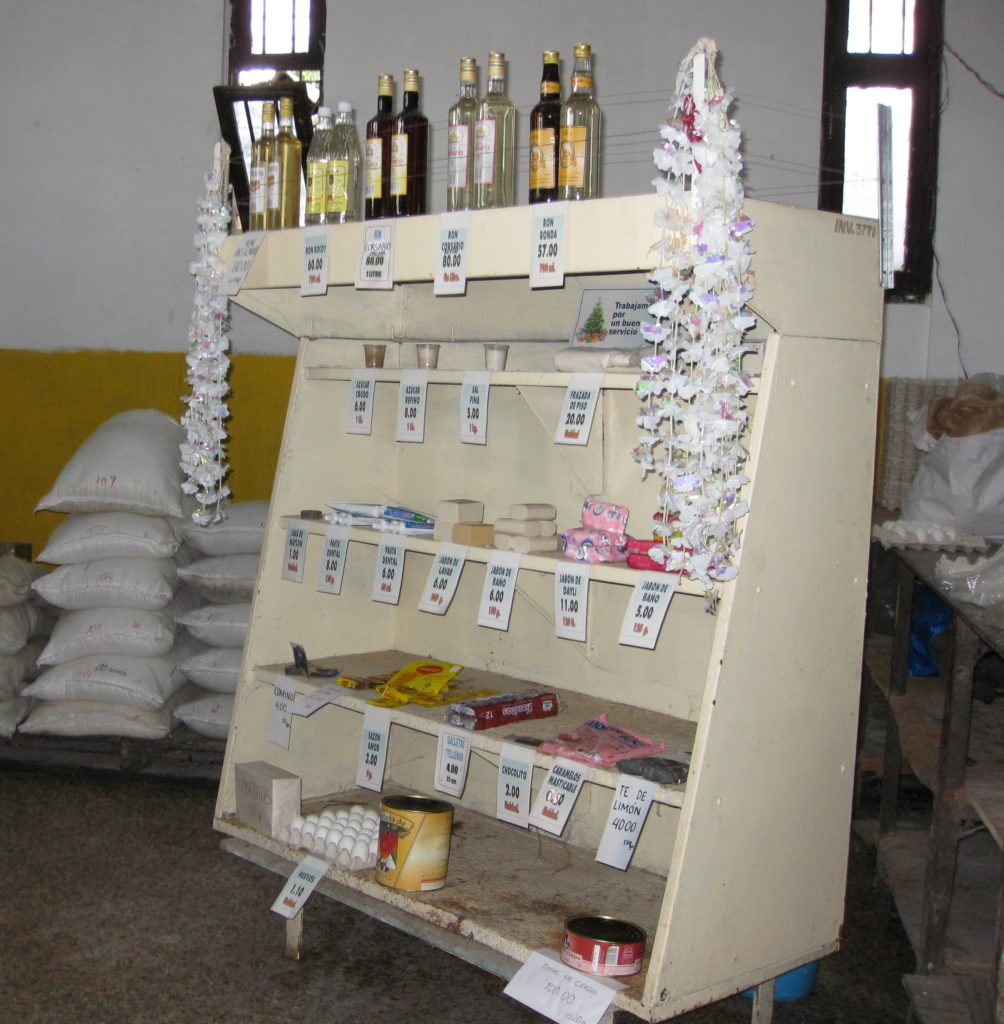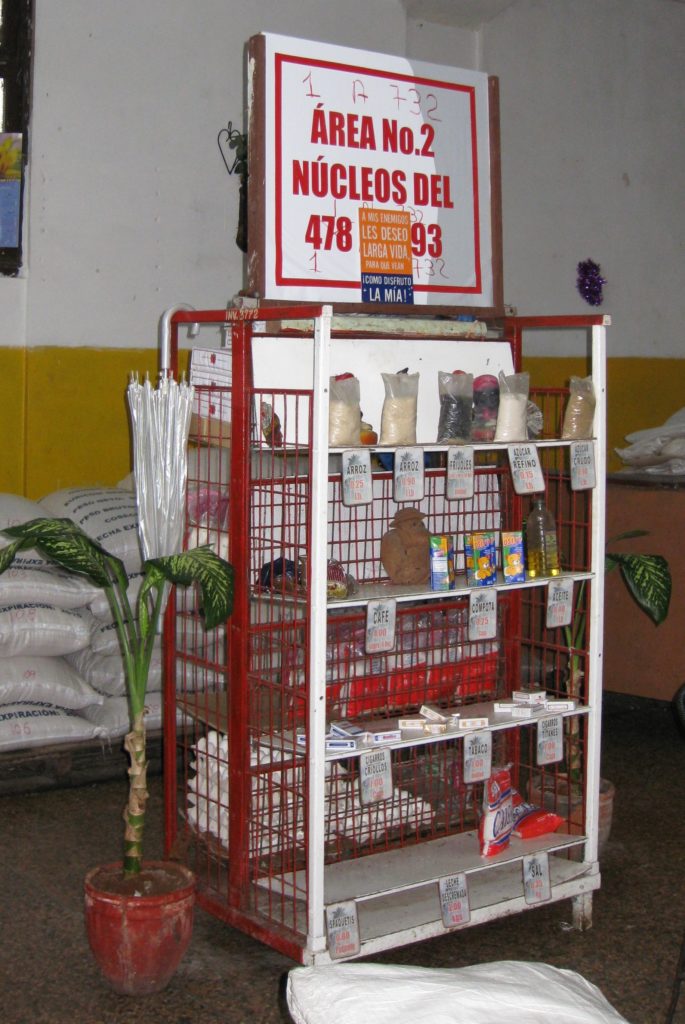 I visited a butcher shop in Havana which pretty much now only sells chicken; when chicken is available, that is. If you notice the door to the cooler is open. That's because the cooler isn't on because there's no inventory.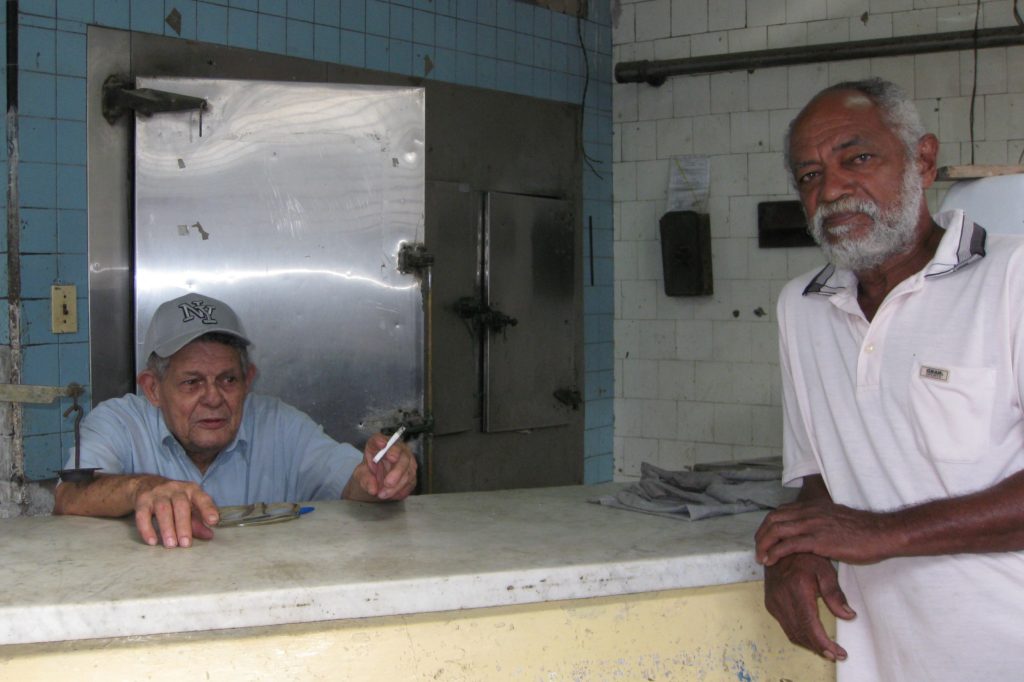 The butcher is just waiting around for chicken to arrive.
When that chicken does arrive, it will likely be frozen Tyson chicken from the United States. Even though, when this picture was taken, the US embargo of Cuba was in full force.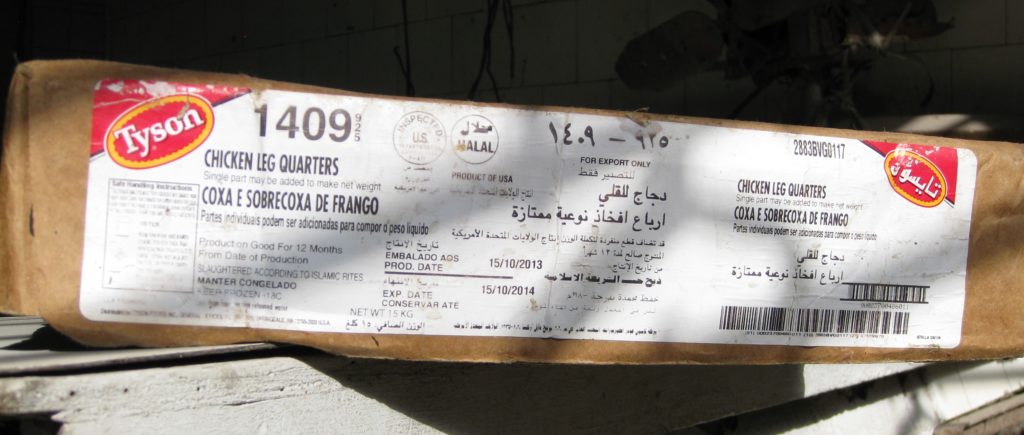 The same is true of hot sauce. If one asks for hot sauce at a restaurant in Cuba one is likely to get a bottle of Tabasco shipped in from Avery Island, Louisiana. Clearly there are exceptions to the embargo for some American companies!
If you pay in CUCs, the food available increases dramatically.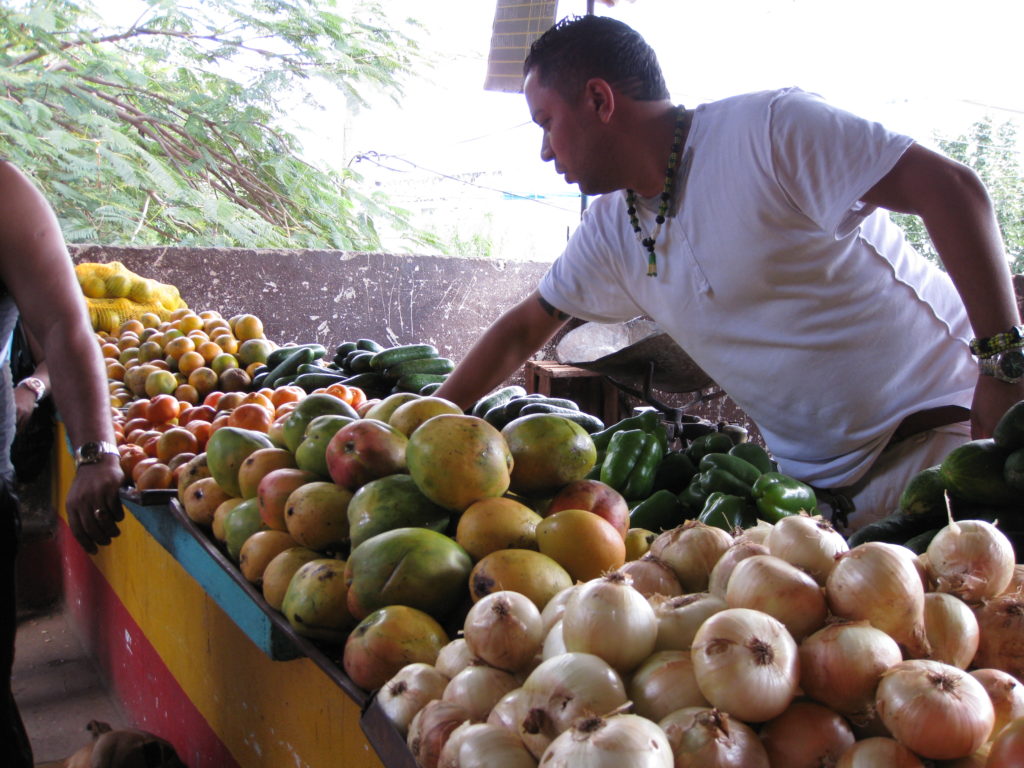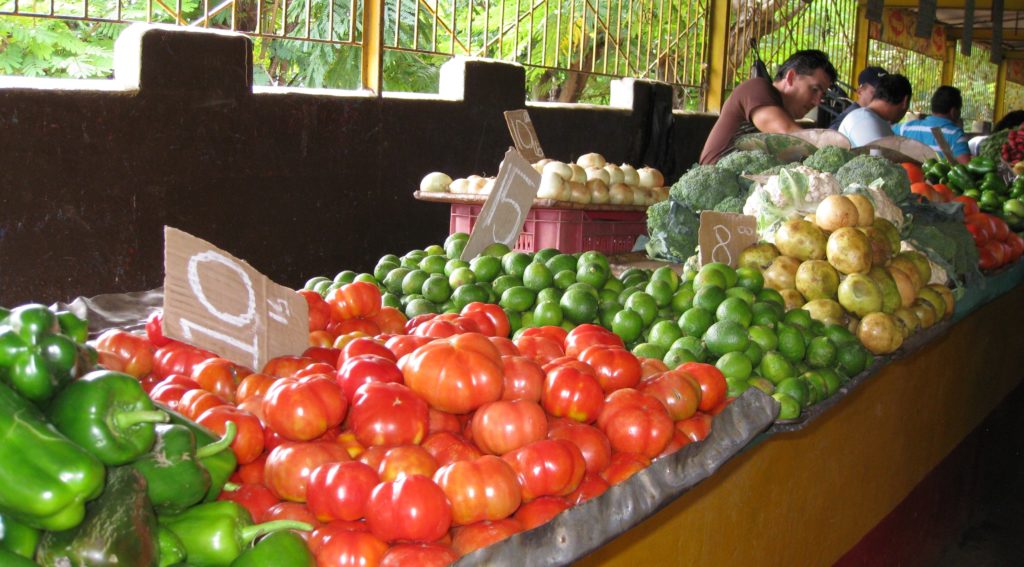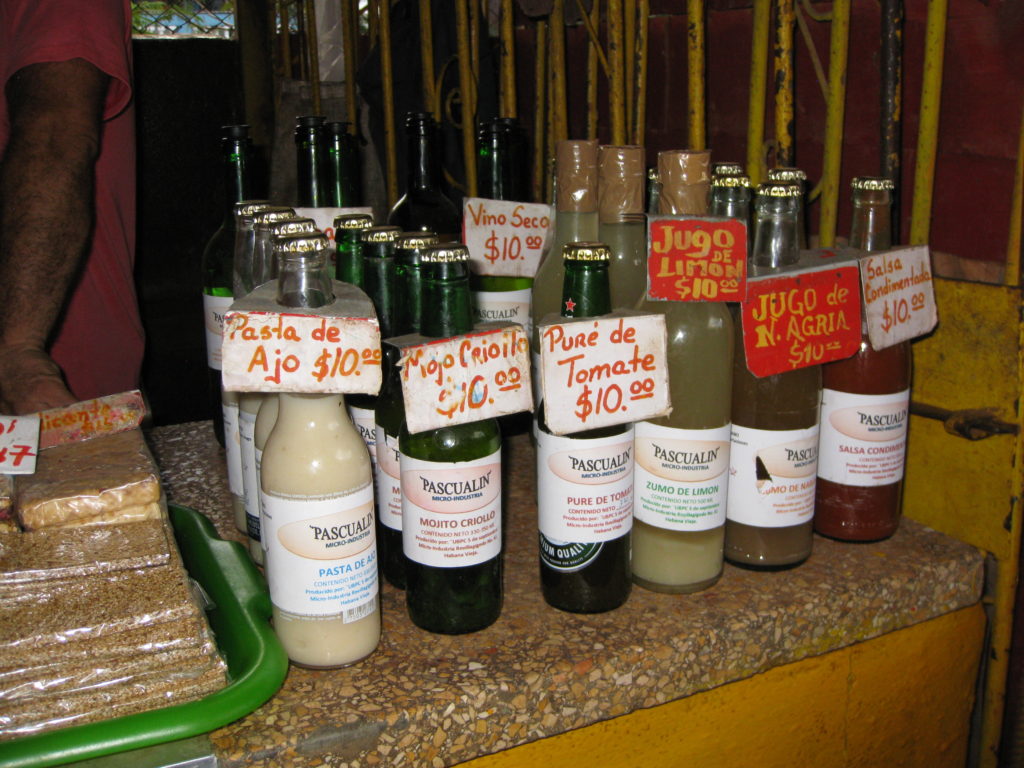 The disparity in prices for food purchased with Pesos vs CUCs is so large that average Cubans cannot afford to buy food with CUCs, even if they can get them. It takes 25 Cuban Pesos to buy one CUC. Paying in Pesos limits one to shopping in pretty-much locals' only stores, with limited inventory where the products, like rice and beans, are sold at subsidized prices.
Rum is widely available regardless of the currency.  You'll pay more if you're a foreigner, however.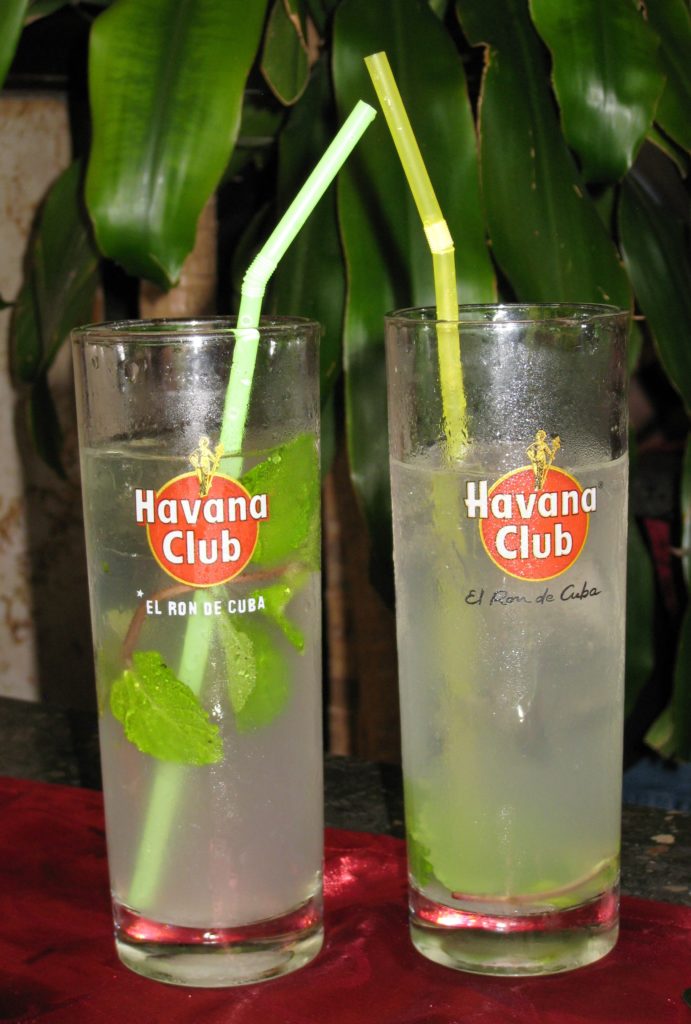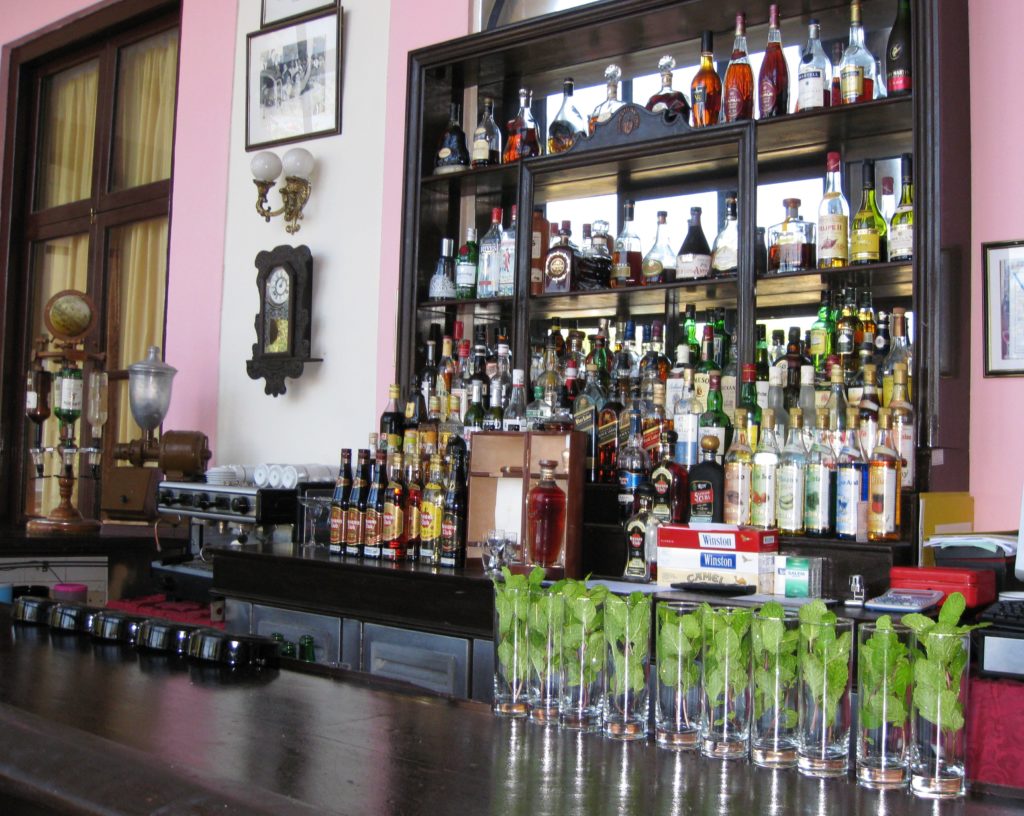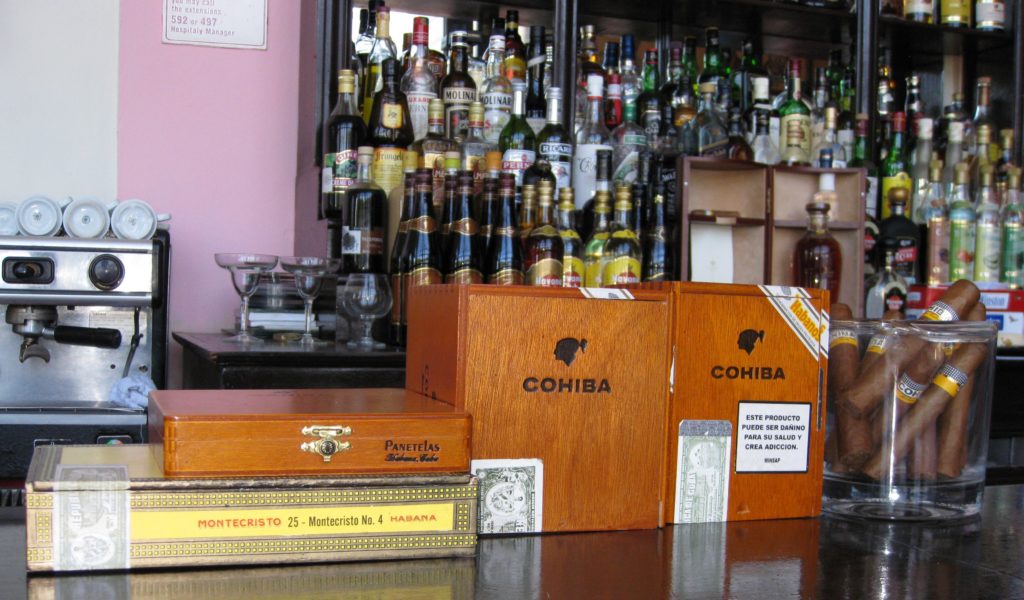 After returning from the trip to Cuba in 2014, I tried but couldn't get the texture of my "Cuban" black beans right. But then, my mother-in-law got a recipe from Beatriz (Betty) Scannapieco. Betty is from Cuba. She was in the exercise group my in-laws attend. Betty's recipe, using a pressure cooker as is common in Cuba, works like a dream. It's really pretty effortless, too. The green pepper, onion, and garlic add tremendous flavor but are removed after cooking leaving just beans and the silky cooking liquid.
I made three changes to Betty's recipe. She called for 1 teaspoon of white wine. I use 1 tablespoon. Betty didn't use tomato paste or black pepper but both are common ingredients in many Cuban black bean recipes.
---
Follow us
---
Click HERE to join our mailing list and you'll never miss a recipe again!
This recipe came from Beatriz (Betty) Scannapieco in my in-law's exercise group. Betty is from Cuba. I added the tomato paste and black pepper to Betty's recipe. I also increased the wine from 1 teaspoon to 1 tablespoon. It can be challenging to get the bell pepper, onion, and garlic out of the beans as they very soft after cooking. If you want to make it easier, you could tie them in cheesecloth.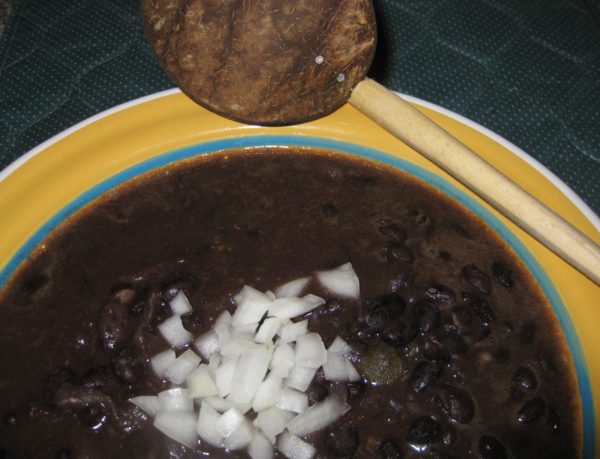 | | |
| --- | --- |
| | |
Cover beans with water by a couple of inches and soak overnight in the refrigerator.

The next day, cut the bell pepper in half and remove ribs and seeds.

Cut the onion into 4 or 6 wedges, but do not cut the whole way through the root end.

Bruise the garlic by laying the blade of a chef's knife on top and gently pounding the knife blade.

Drain the beans. Put the beans in a pressure cooker along with 3 ¼ cups of fresh water.

Bring the beans to a boil, uncovered.

Skim the foam from the beans then remove the pot from heat.

Add the green pepper, onion, garlic and bay leaves to the beans.

Put the lid on the pressure cooker and bring to 10 pounds pressure.

Reduce heat and cook for 30 minutes.

Remove the pressure cooker from heat and allow pressure to dissipate naturally.

Uncover the pressure cooker.

Add the olive oil, tomato paste (if using), wine, vinegar, salt and black pepper (if using).

Bring to a boil uncovered and boil for 5 minutes.

Remove from heat. Cool slightly and remove bell pepper, onion, bay leaves, and garlic.

The beans can be served immediately but are better if refrigerated overnight.

Serve the beans in a shallow bowl with pieces of finely diced raw onion in the center. Black beans are customarily accompanied by white rice.
Copyright © 2017 by VillaSentieri.com. All rights reserved.