Italians love putting fruit in liquor. Cherries. Grapes. Prunes. The list goes on.
This practice meshes nicely with the Italian practice of making homemade cordials. (For example, see the post on homemade limoncello.) The liquor in which the fruit macerates becomes, in essence, a cordial that can be drunk on its own or with the fruit.
I learned to make cherries in liquor from my mother-in-law. She learned from her mother.  She even remembers  her grandmother making them. You can bet the chain of cherries in brandy goes back way further than that. She does grapes, too, in exactly the same way.
Here's a picture of my in-laws with my (now) husband circa 1959. Pretty Italian, huh?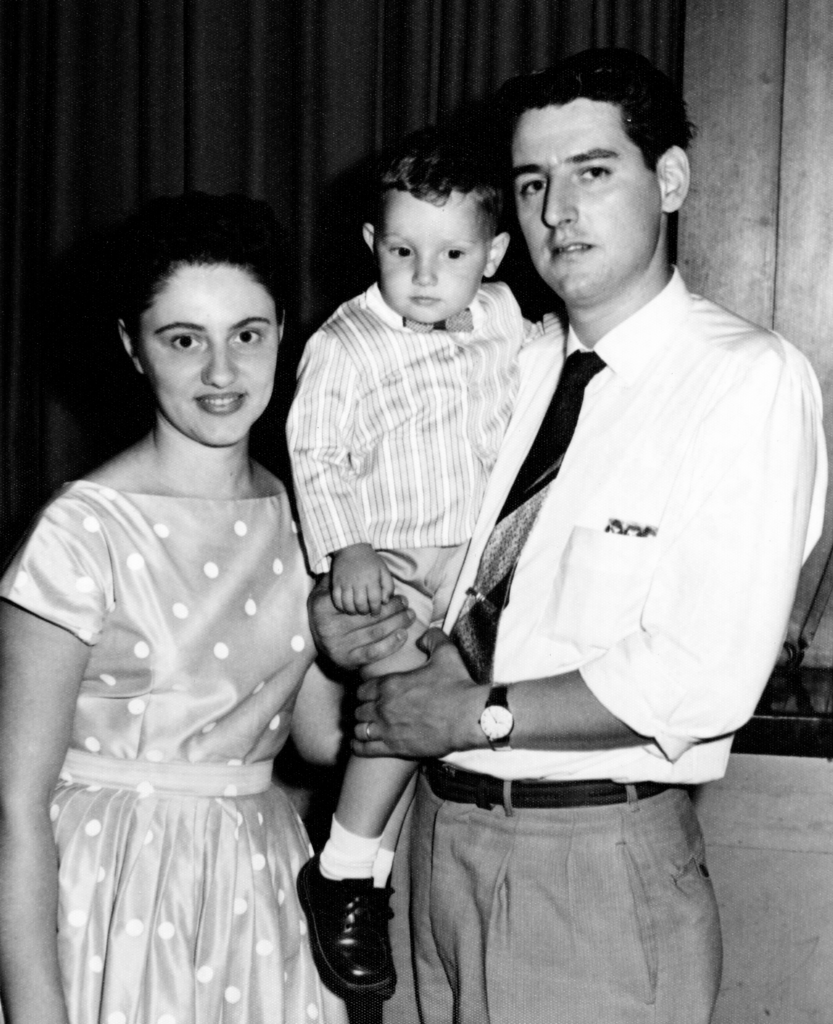 My mother-in-law hails from the little town of Treppo Grande way north of Venice. Treppo Grande is in Friuli which is known for its wine, especially white wines.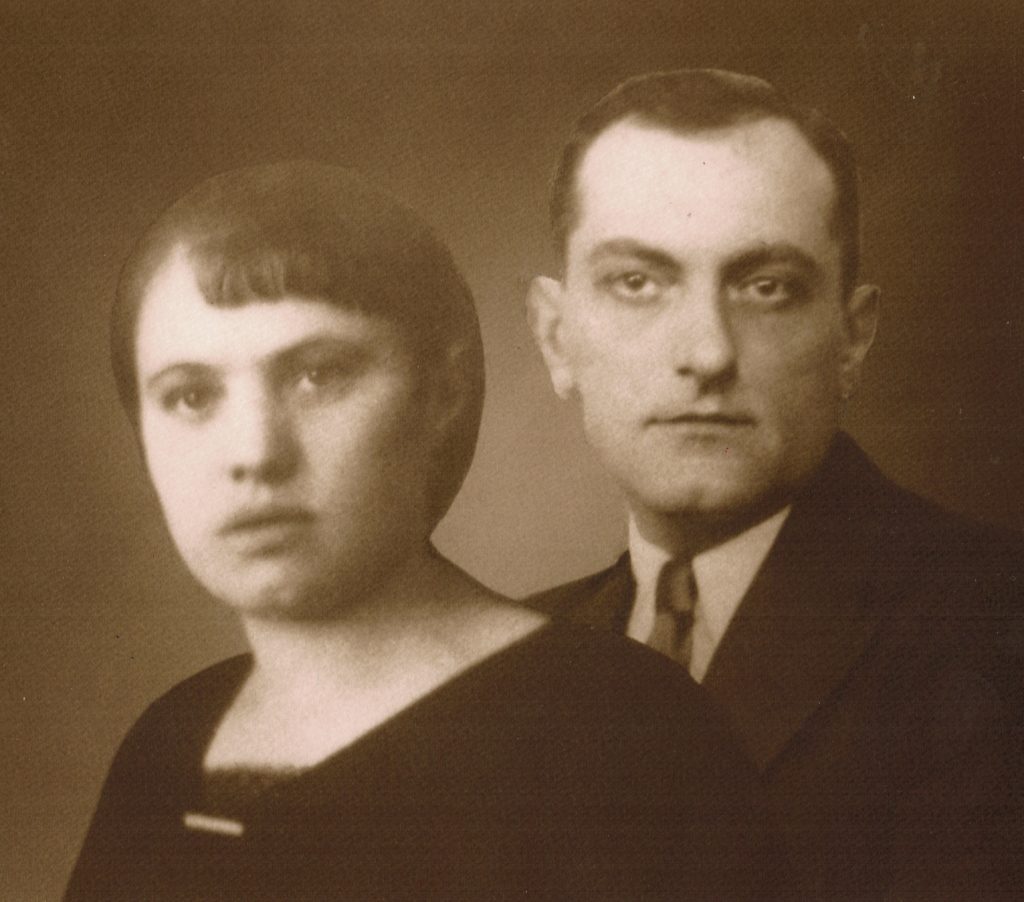 They also make a mean grappa in Friuli. After all, you've got to do something with all that leftover grape pomace from making wine.  It can be fermented one more time and distilled into an Italian version of white lightening.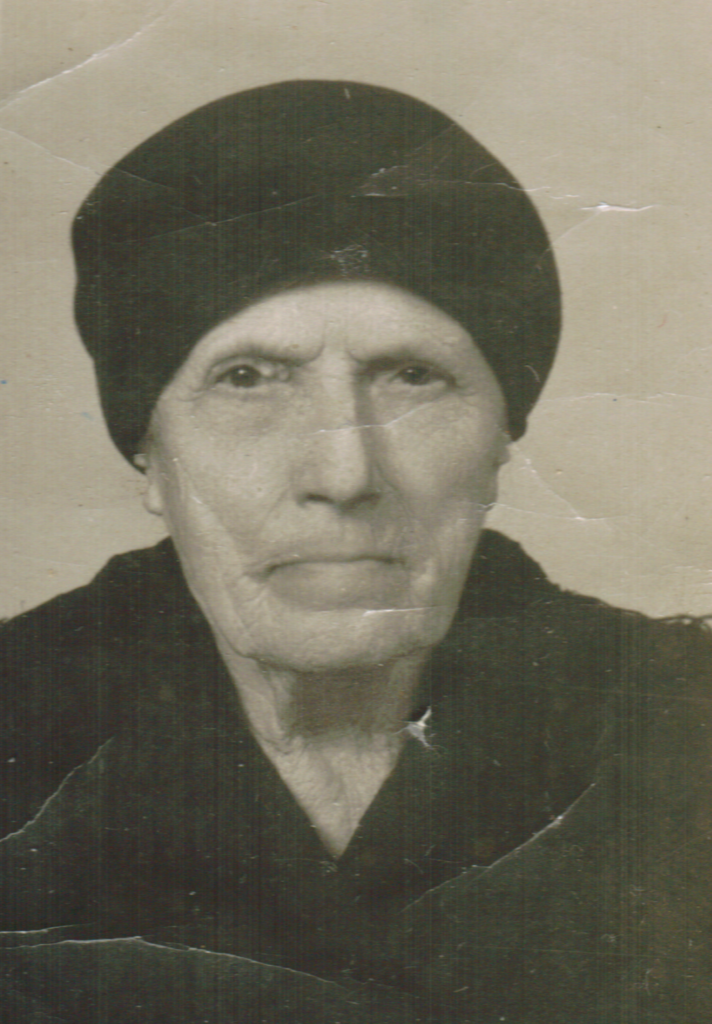 Actually preserving fruit in alcohol had a long tradition in Europe. Americans may be most familiar with the German tradition of Rumtopf. Traditionally, Rumtopf is made from an array of fruit, using the best of what ripens in sequence from early summer through early fall, mixed with over-proof rum and sugar. In addition to being made from a mixture of fruits, the proportion of sugar used in Rumtopf is much greater than would be used in Italian alcohol-preserved fruits.
Rumtopf makes a great topping for ice cream or cake. In college I even used it as the fruit layer in upside-down cake.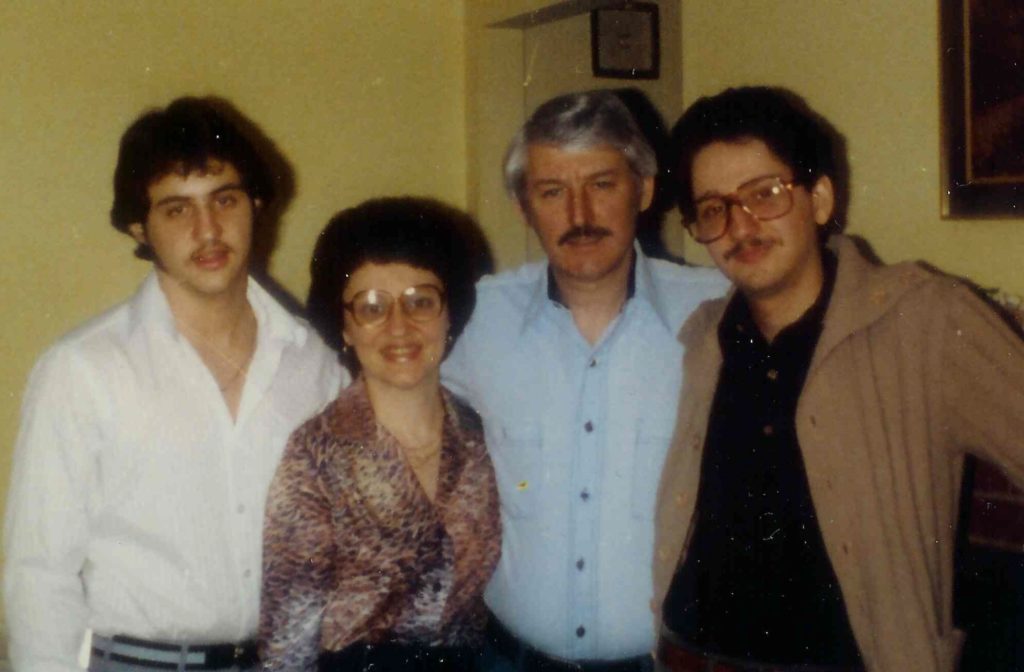 Cherries and grapes preserved in alcohol (we use brandy or grappa) will keep for years though at some point the texture starts to suffer. Traditionally, these fruits would be put up in the summer for consumption during Christmastime. Some years we make such a supply of them that we work through them for years afterwards.
Popping one of these cherries into a Manhattan is a real treat!
This is what our current stash of cherries and grapes in liquor looks like. We have "vintages" dating back a few years, including cherries that we picked from cherry trees belonging to Rich DePippo and Doug Howe as well as Bruce Donnell.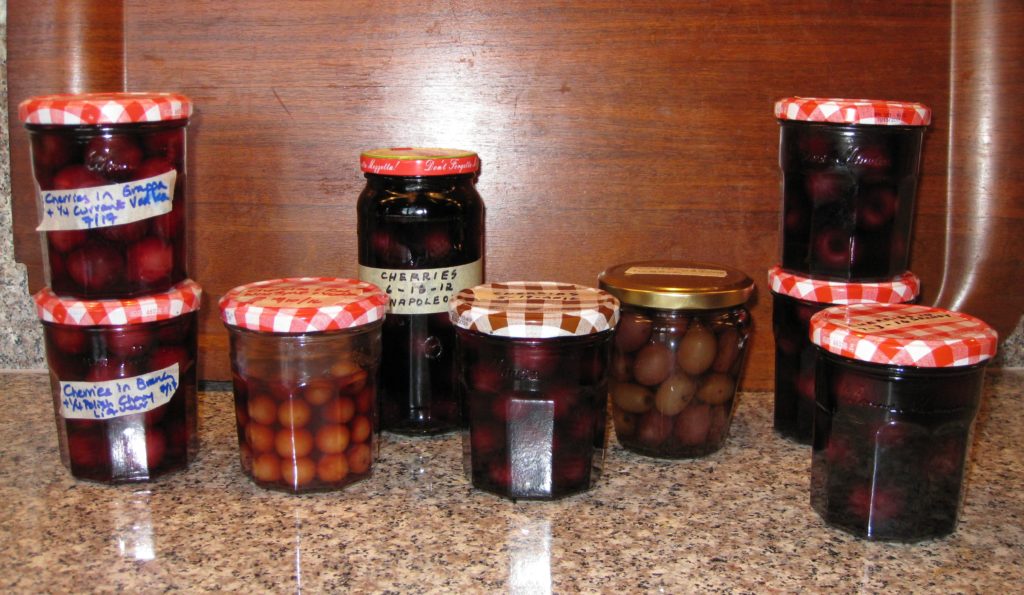 The traditional way to serve this is as a digestive after dinner. Put a few cherries or grapes in a cordial or shot glass and add a bit of the liquid from the jar. Drink the liquid then roll the fruit, one at a time, into your mouth. You'll need to extrude the cherry pit after freeing it from the flesh.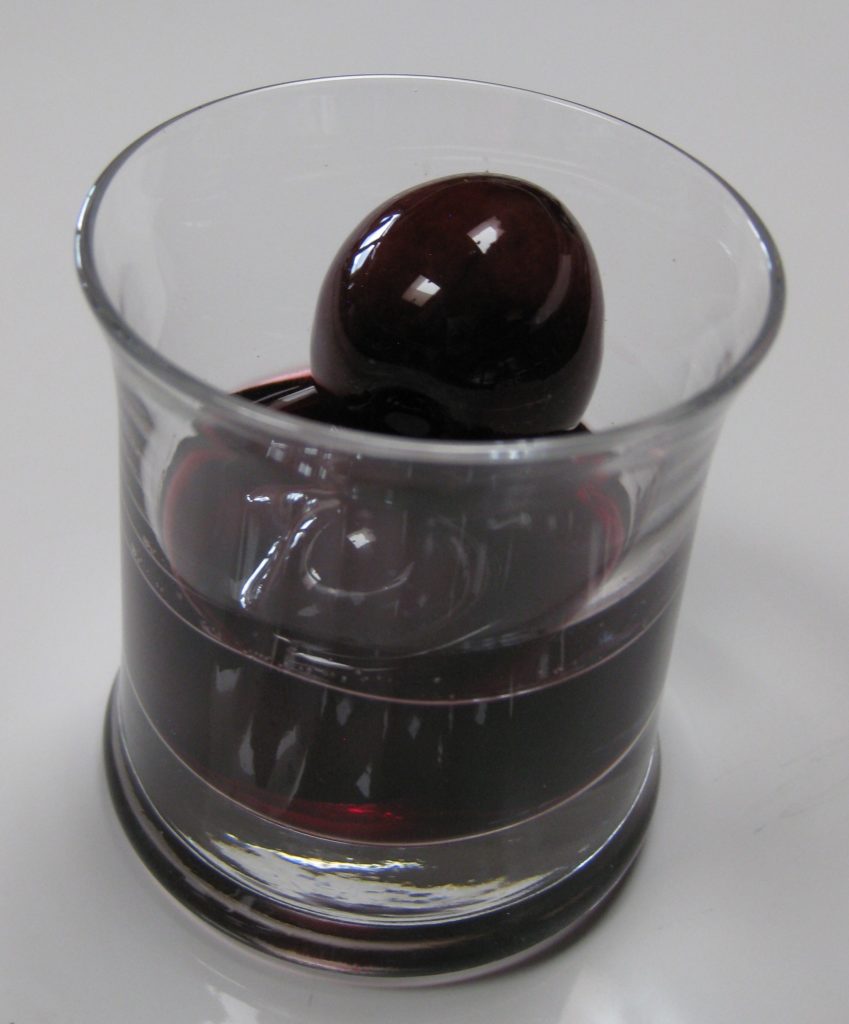 ---
Follow us
---
Click HERE to join our mailing list and you'll never miss a recipe again!

Use the best, peak season fruit you can find. Cherries and grapes work equally well in this recipe. The amount of sugar is a matter of preference but I find these proportions work well. We've made this using domestic brandy and French brandy. Honestly, I don't think the price differential of imported brandy is justified. Grappa is also a traditional spirit but, again, you'd be looking for a pedestrian, but drinkable, grappa, not one of the über-expensive artisanal grappas. The recipe is infinitely expandable and very quick to pull together. If your jars are larger, just increase the sugar. I have collected an (almost) endless supply of these jars from French jams and use them over and over.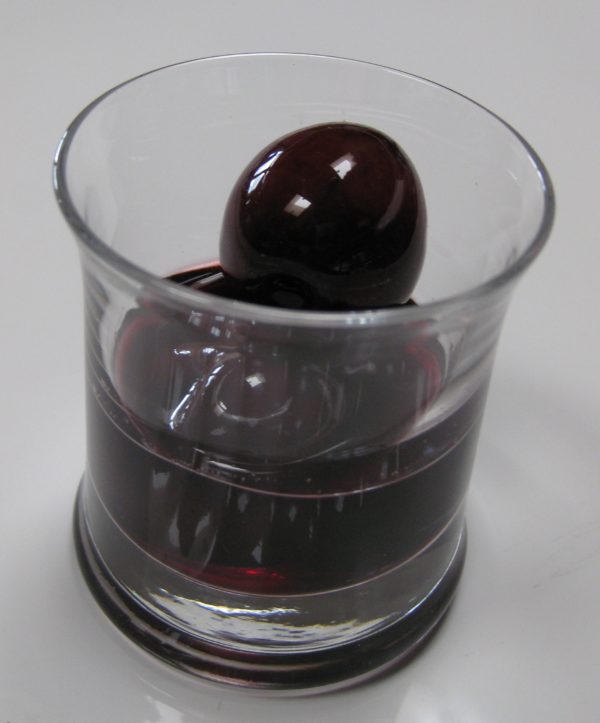 Wash the fruit and dry thoroughly.

Remove the stems from the cherries.

Put the fruit into the jar, fitting it in snugly but not smashing it.

Fill jar with brandy or grappa to cover the fruit.

Turn the jar a few times a day until the sugar is fully dissolved.

Put the jar in a cool, dark place and forget about it for 3-4 months.

When ready to serve, put two cherries in a cordial glass along with some of the liquid.
Copyright © 2017 by VillaSentieri.com. All rights reserved.