August 16, 2017
I moved full-time from Chicago to Santa Fe in early 2012. I still get asked if I miss anything about Chicago. I think Chicago is a wonderful city but, honestly, the only things I miss are related to food. I miss really good Italian restaurants and I miss the abundance of specialty food shopping.
Go backwards to the late 80's when I moved from Philadelphia to Chicago (with a one-year stint in Tucson in-between). It was pretty easy for me to find replacements for favorite restaurants and specialty food shopping. It was all but impossible to replace New Jersey farm stands and especially fresh corn, Silver Queen Corn, to be exact.
There I was in the heartland, awash in corn and soybeans, and there was no really good corn-on-the-cob to be had. It was a sad, sad day when I realized something as simple as good corn-on-the cob was basically gone from my table.
To be sure, I bought and cooked corn-on-the-cob but it was never the same.
Not only is Silver Queen an amazing variety of corn but farm stands in New Jersey (at least way back then) were set up on the road alongside the farm. The corn was on the stalk mere hours before it was sold. It was ultra-fresh.
I was actually so enamored of Silver Queen Corn when I lived in Philadelphia that I bought an amateur piece of art simply because of the subject matter. See below.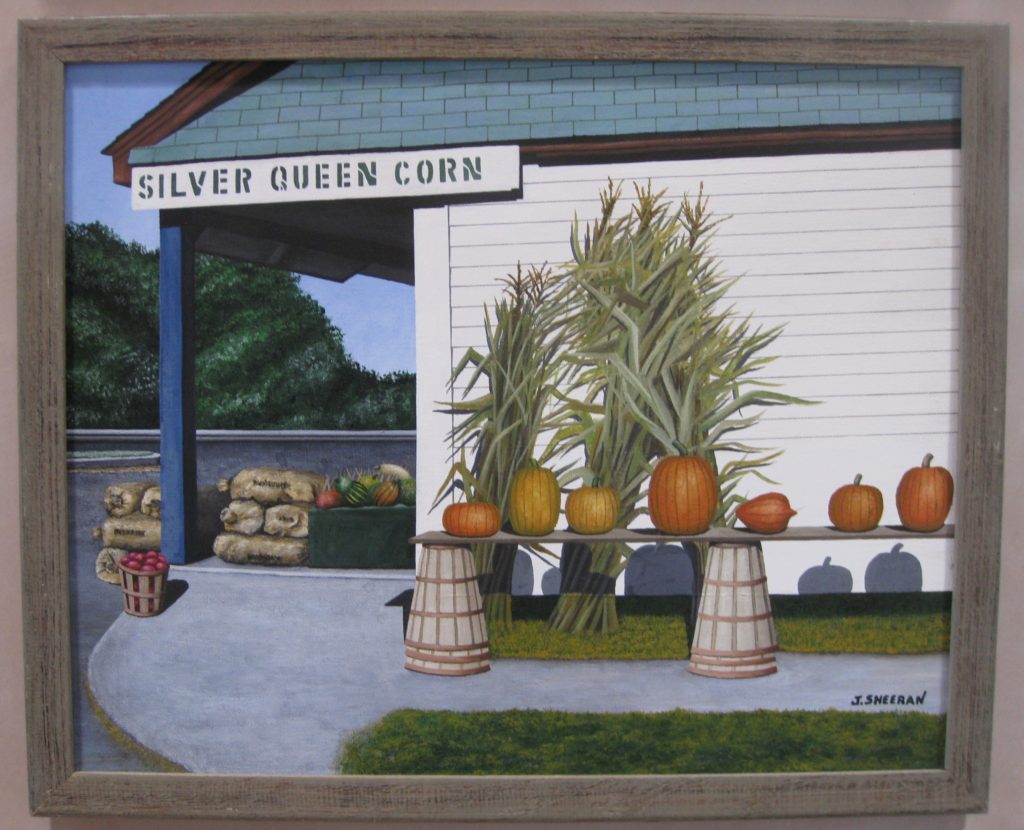 Then, one day, Jim Nutter prepared corn in a Southern style that compensated for the absence of Silver Queen Corn in my life: Corn Fried in Butter.  I always refer to this as Corn Sautéed in Butter but a Southern cook would most likely refer to it as "fried."
The method came from his husband's mother, Mildred Burgess Hamill. Mrs. Burgess, as she was known, ruled her kitchen. One of the very few times Phil Burgess was allowed to help his mother in the kitchen, it was shucking corn for this dish.
The dish is pure simplicity: corn and butter, seasoned with salt and pepper. Sure, you can gussie it up with cream or spice it up with jalapeno peppers but I like it best in its pure state. This two-ingredient recipe (salt and pepper don't count, really, as ingredients) goes beyond the sum of its parts. I can't explain why. It just does.
Traditionally, Italians did not eat much fresh corn. Polenta, yes (in the north) but fresh corn, rarely. I made this dish 20-some years ago when my husband's Great Aunt Fidalma and Great Uncle Faliero were visiting Chicago from Tuscany. Not only did they like it, but Zia Fidalma was fascinated by the tool I used to remove the corn kernels. After seeing me do one ear of corn, she decided to take over and do all the remaining ones!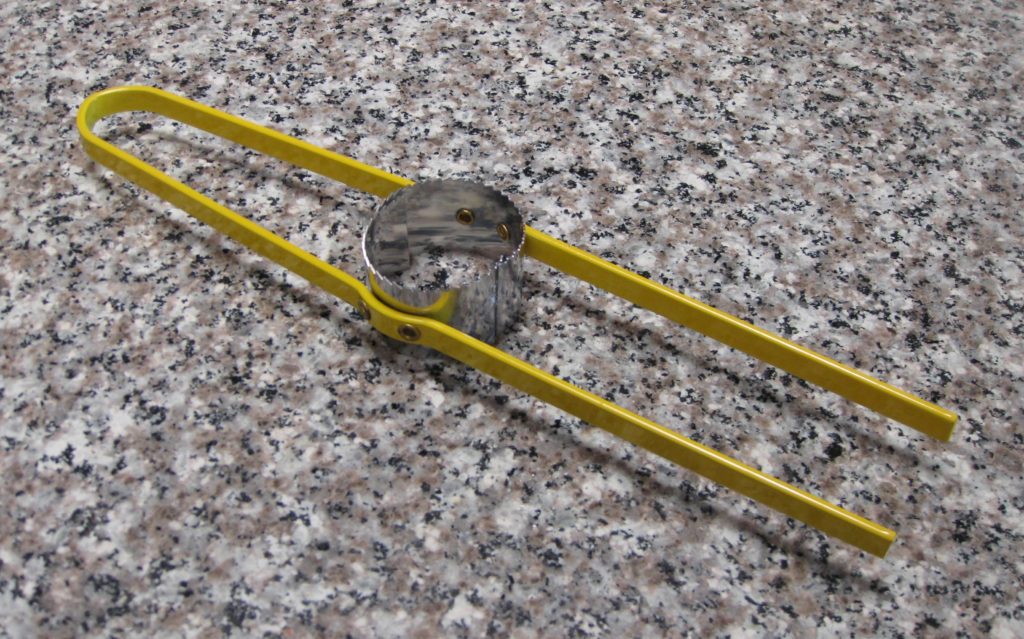 ---
Follow us
---
Click HERE to join our mailing list and you'll never miss a recipe again!

This is an elegant way to serve fresh corn that preserves all of its peak-of-season goodness. You can make it extra-rich by adding a few tablespoons of heavy cream and stirring to incorporate just before removing the corn from the heat, if you would like. You can also change up the flavor profile by adding a finely diced jalapeno pepper at the beginning, as Jim Nutter often does. A pinch of sugar sometimes helps to improve the flavor if the corn is not farm-stand fresh. Some Southern cooks might cook this longer but since really fresh corn tastes good raw, long cooking is not necessary.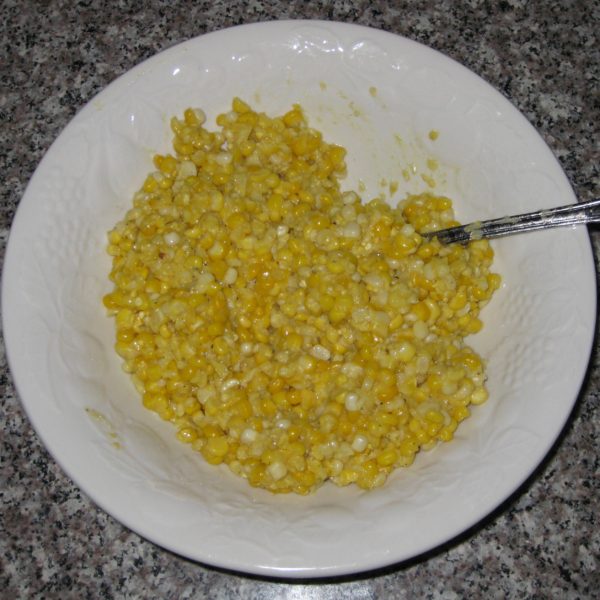 | | |
| --- | --- |
| | |
Cut the corn kernels off the cobs.

Scrape the cobs with a knife to release any juice.

Put the corn and butter in a heavy-bottomed sauté pan.

Season with salt and pepper to taste.

Heat gently to warm the corn and butter.

Cook on medium for approximately 3-5 minutes after the butter melts and the corn "starts dancing" in the butter, stirring frequently. Do not brown the corn or butter.

The finished dish: Corn Fried in Butter.
Copyright © 2017 by VillaSentieri.com. All rights reserved.