October 6, 2017
Making liqueurs at home is a time-honored Italian tradition. Limoncello is probably the most well-known but there are many others.
Many years ago at a now-shuttered artisanal Italian restaurant in the Andersonville neighborhood of Chicago I tasted house-made Liquore al Lauro, also referred to as Liquore Alloro.
I was hooked.
Every time I went to the restaurant, my meal ended with Liquore al Lauro.
Then the restaurant closed.
The Liquore al Lauro ended.
And I vowed to make it one day.
That day happened in late 2009 when our bay laurel plant was trimmed back for the winter. There was a pile of bay leaves on the kitchen counter. After I put a stash of them in the freezer for easy access during the winter (far, far better than dried!) I still had a pile that I couldn't bear to discard.
Out came a book I bought on a previous trip to Italy with my in-laws. I think it's the same trip where we brought back a copper polenta pot (which you can see in my Polenta post), a grape press, and a super-fancy (and super-heavy) brass faucet that is a gargoyle head with a sea-creature coming out of its mouth out of which the water comes, among other things.
The faucet was ultimately to be incorporated into a garden fountain. That hasn't yet happened but I'm not giving up.
The book "How to Make Liqueurs at Home" (see the photo below) had a recipe for Liquore al Lauro.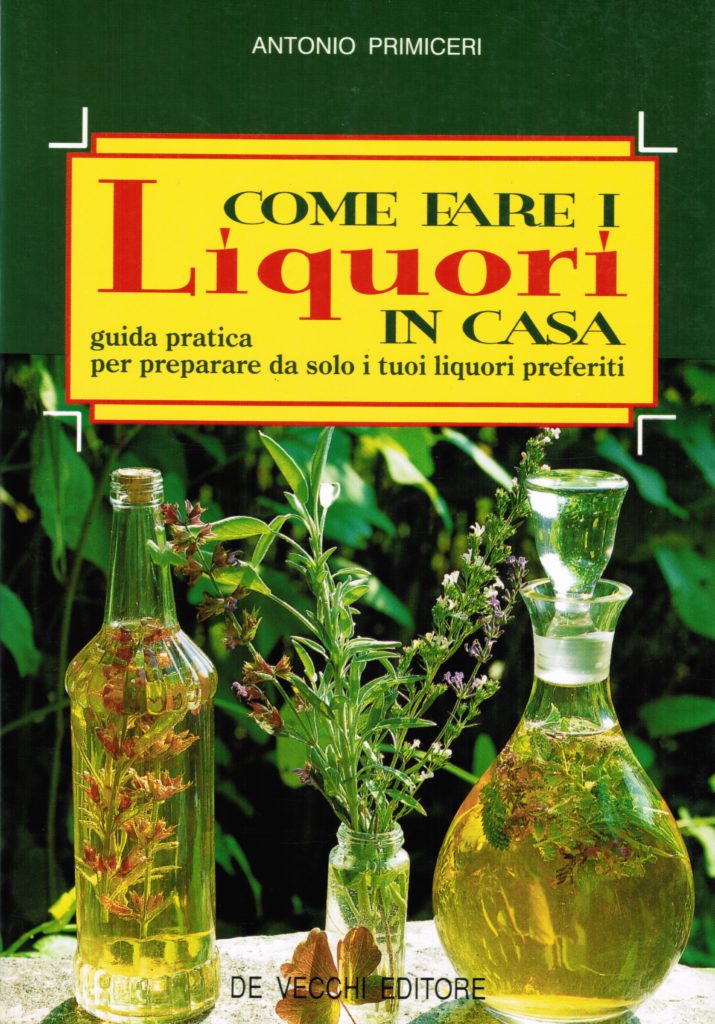 It was an ill-fated first attempt, however. I was using California bay leaves instead of Mediterranean bay leaves. When cooking, recipes often specify using half the quantity of California bay as Mediterranean bay as they are more aromatic. I was prepared to dilute the liquore to determine the correct quantity of California bay leaves so that wasn't the major issue.
The real issue is that after I put up three large batches of bay leaves to macerate in alcohol, one plain, one with cinnamon, and one with coffee beans, my company landed a consulting contract in the United Arab Emirates.
Late fall into winter 2009 became a whirlwind of activity culminating with my moving to Dubai in January 2010 for much of the year.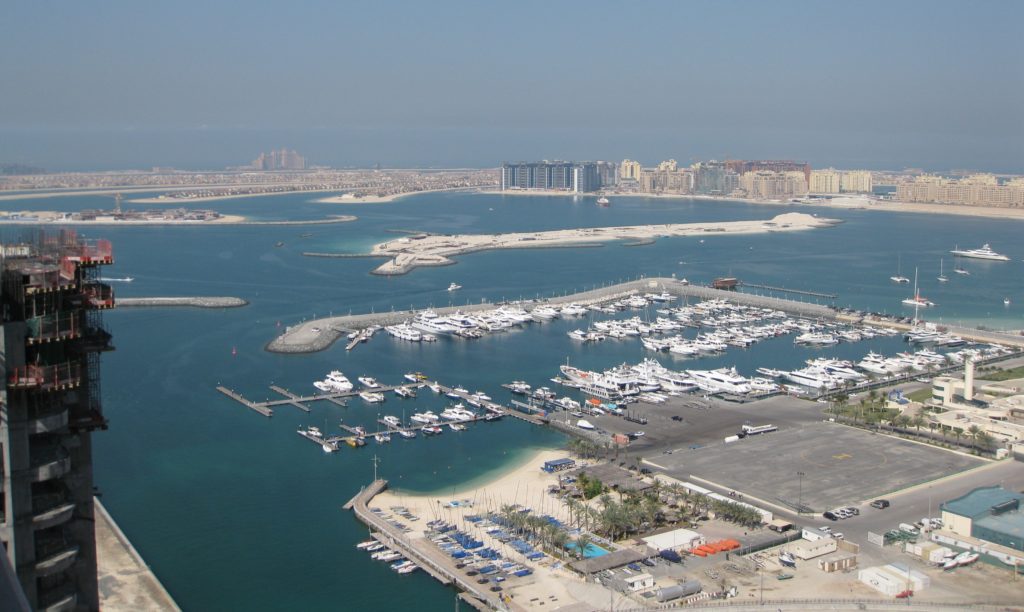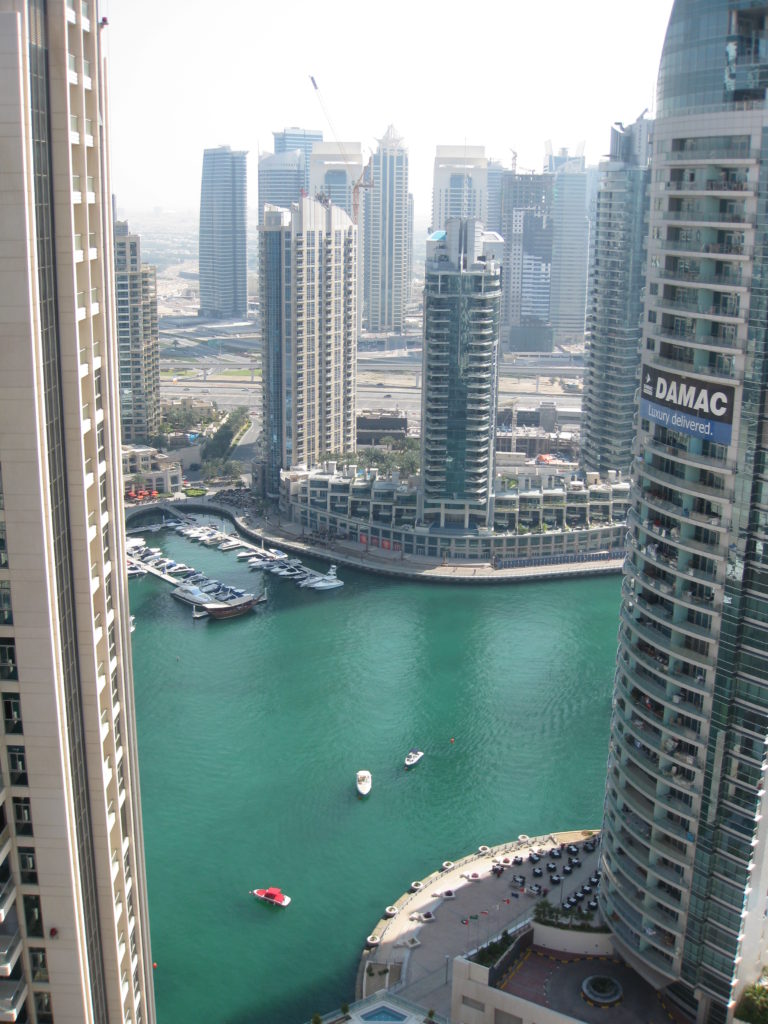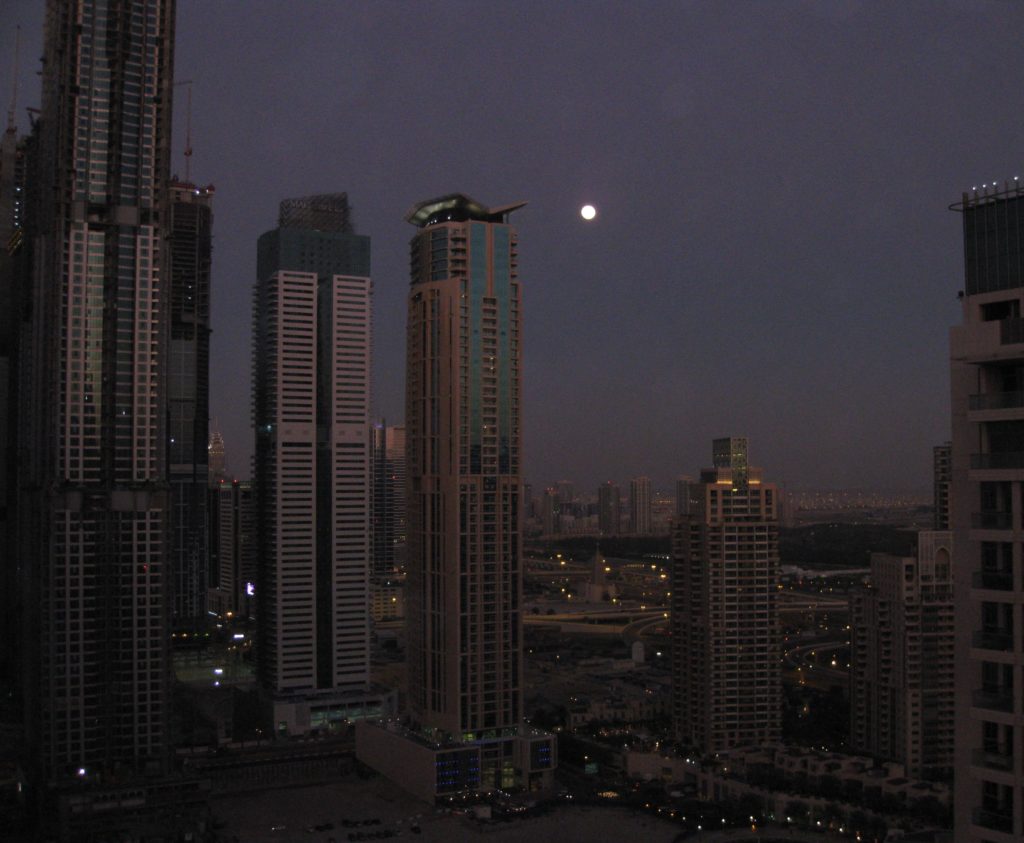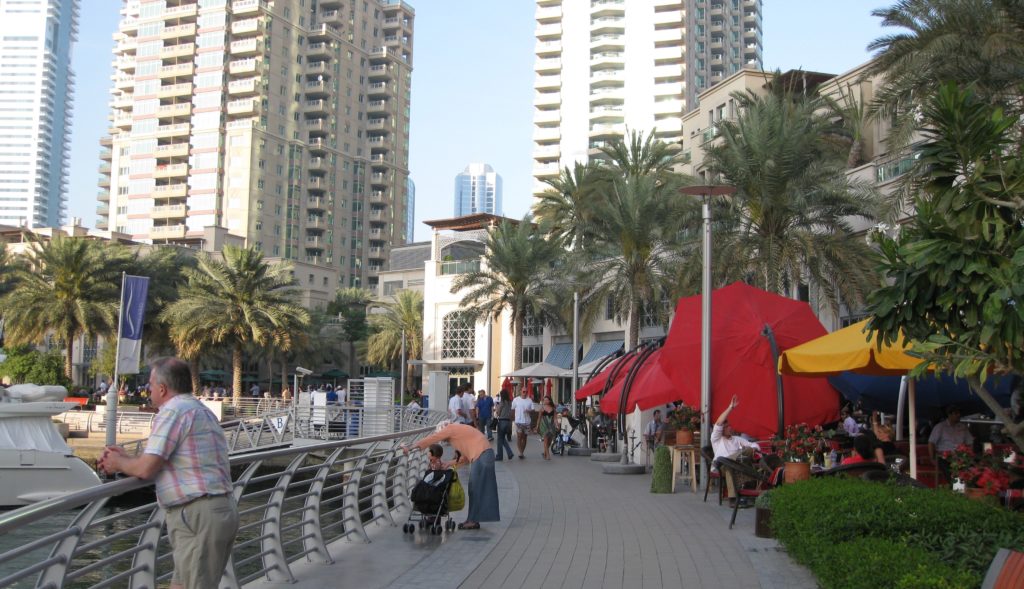 Dubai Marina is a paradise for walkersThe bay leaves macerated for months upon months. When I finally got around to trying to finish the Liquore al Lauro the mixture had turned bitter from over-extraction.
I had to discard gallons of bay-infused alcohol.
A few years went by before I decided it was worth trying again.
This time, I reduced the bay leaves by half right up front and shortened the maceration to four days to avoid any chance of bitterness. I made plain and cinnamon-infused but have not, to date, gone back to the coffee bean experiment.
Because I want my recipes to be reproducible, I do my best to eliminate unnecessary variation. To that end, I weigh and measure ingredients precisely. For this recipe, I use a small metric scale that measures in hundredths of a gram (for the bay leaves and cinnamon), a large metric scale that measures in increments of one gram (for the sugar), and a graduated cylinder (for the water and alcohol). I can assure you that this does not happen in the average Italian household, nor does it need to happen in yours. The recipe app will convert the metric measures to US measures at the click of a button and I've provided an approximate count of bay leaves and inches of cinnamon stick that will work well.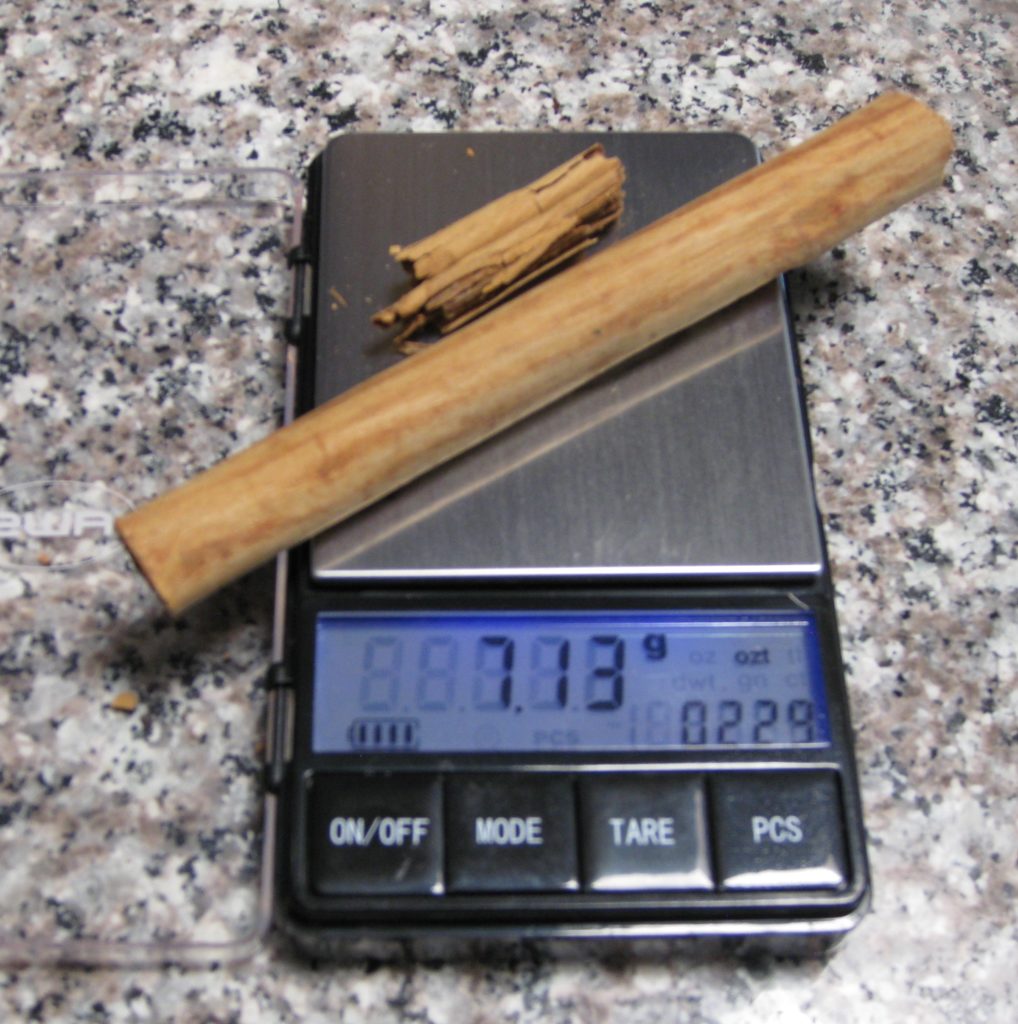 ---
Follow us
---
Click HERE to join our mailing list and you'll never miss a recipe again!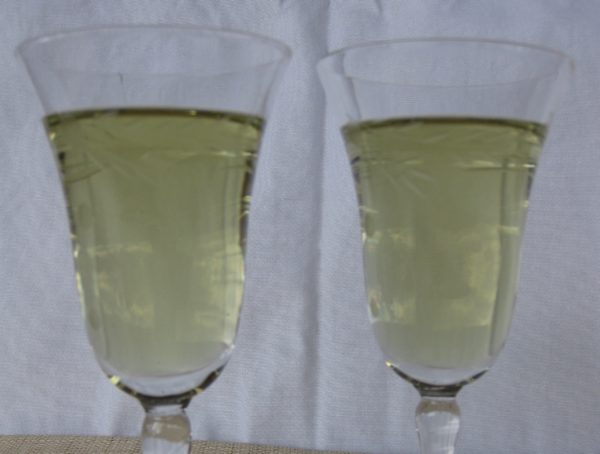 | | |
| --- | --- |
| | |
Wash the leaves in cool water and dry gently.

In a jar with a tight-fitting lid that holds at least 2 quarts, combine the bay leaves, cinnamon (if using) and alcohol.

Put the jar in a cool spot out of direct sunlight for four days.

Swirl the contents once or twice daily.

On the third day, combine the sugar and water in a one-gallon jar (or other non-reactive container) with a tight-fitting lid.

Swirl the sugar and water mixture every few hours throughout the day, until the sugar has dissolved. It can take up to 24 hours for the sugar to fully dissolve.

On the fourth day, strain the bay-leaf-infused alcohol into the jar with the sugar water. The liquid may become cloudy but will become clear in about 24 hours with the occasional swirl.

After 24 hours, ladle the liqueur into smaller bottles, such as empty liquor bottles.

Seal tightly and store in a cool, dark place for one month before drinking.

Serve chilled or over ice or at room temperature based on your preference.
Copyright © 2017 by VillaSentieri.com. All rights reserved.