December 6, 2017
Pizzelle punctuated my childhood.
Pizzelle were present at every holiday, birthday, wedding, and festive event as well as at random times throughout the year.
They usually came from Aunt Margie, though other folks made pizzelle, too.
My mother never did. Though she liked to bake, and made some wonderful pastries, pizzelle were not part of her repertoire.
The classic flavor is anise, though vanilla, and to a lesser extent lemon and orange, are common as well.
Aunt Margie would use pizzelle to make ice cream sandwiches. She would roll them around a tube to make faux cannoli. She would even roll them into ice cream cones. Of all the permutations, though, my favorite is just the classic, flat, crispy anise-flavored cookie.
---
Click HERE to join our mailing list and never miss another recipe again!
---
I don't know anybody who doesn't use an electric pizzelle iron these days but originally Aunt Margie used one of cast iron that was heated on the stove. It came from Berarducci Brothers in McKeesport, Pennsylvania and is most definitely iron, not aluminum. I have the pizzelle maker in its original box.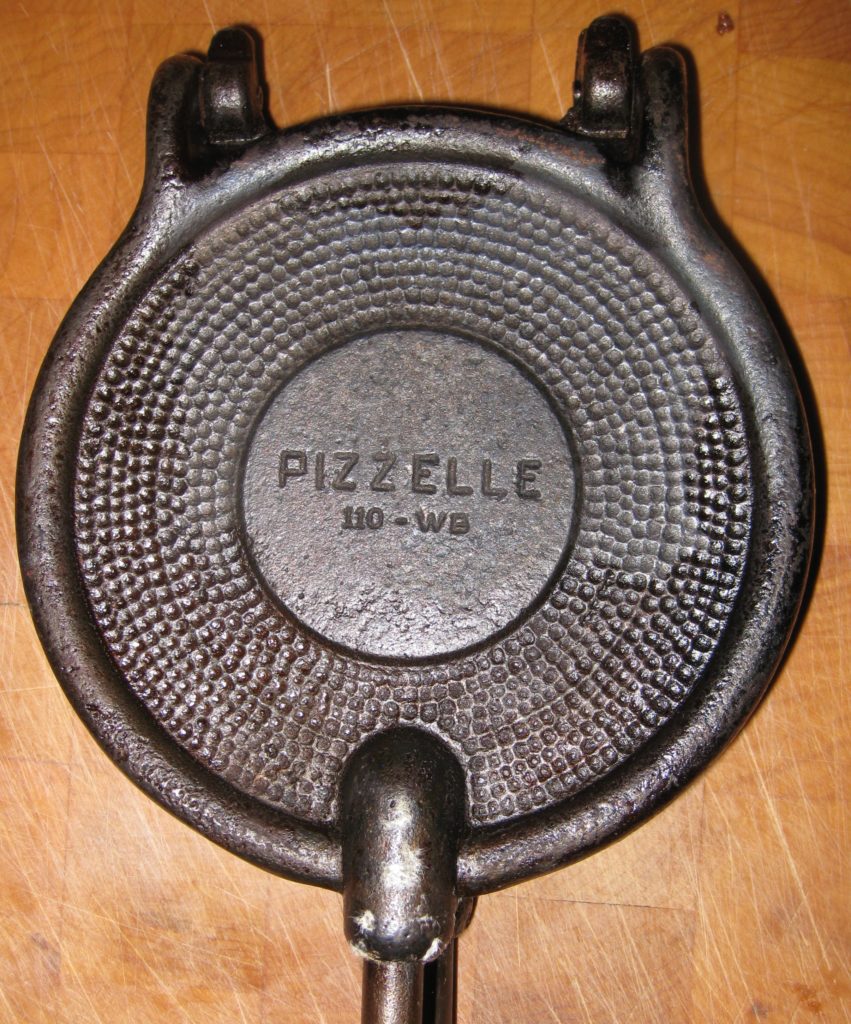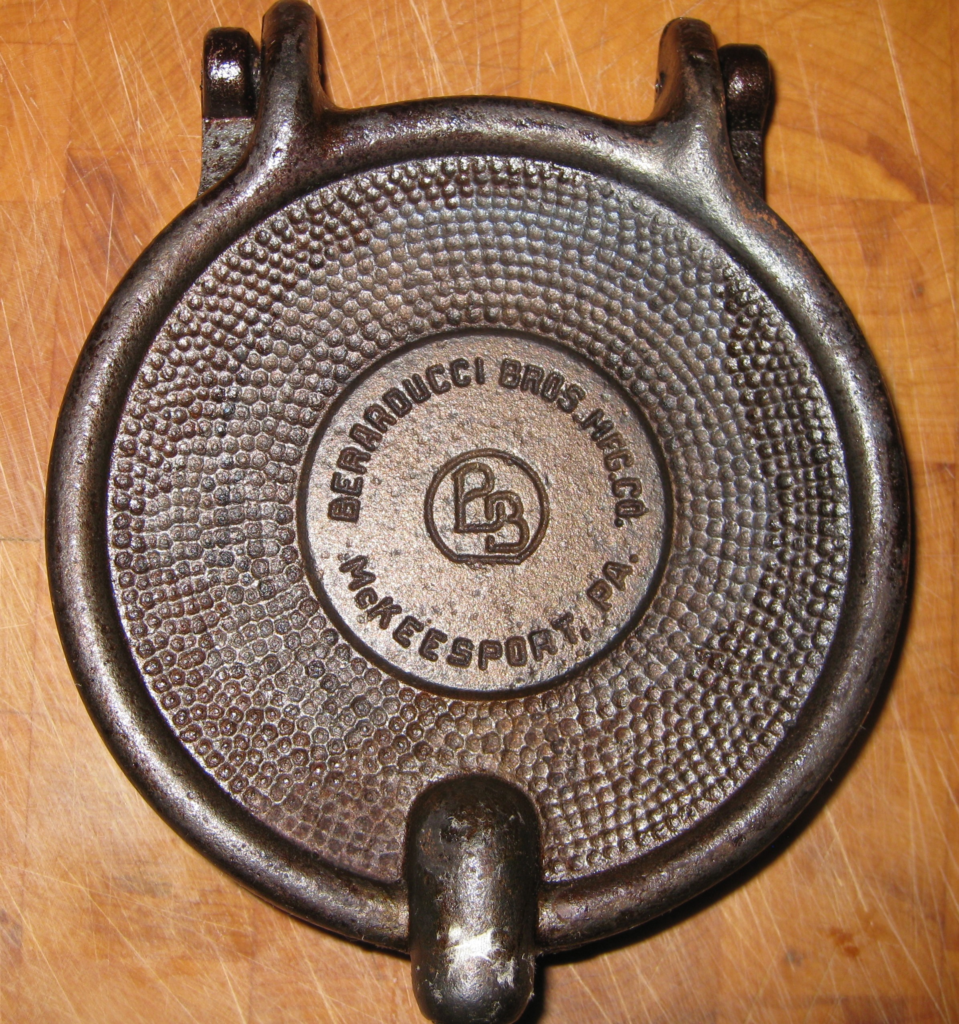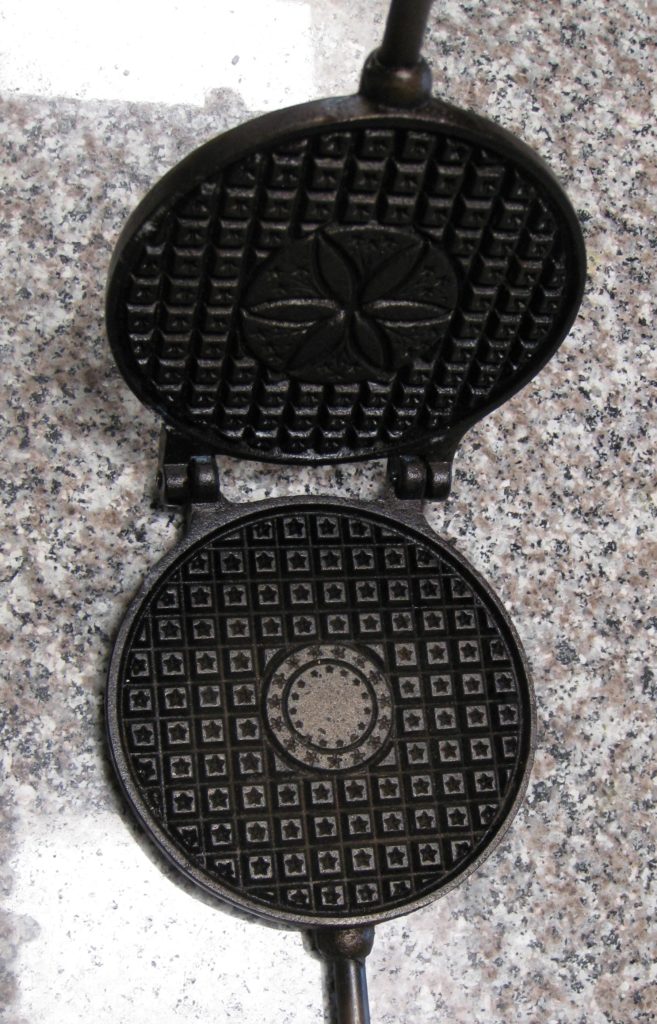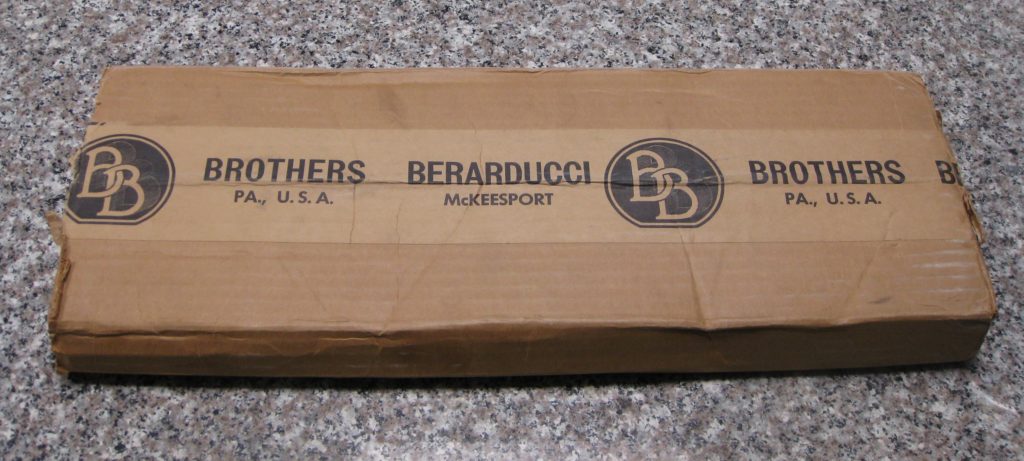 Unfortunately Berarducci Brothers is no longer around. Not only did they manufacture stove-top and electric pizzelle irons, they made ravioli molds, crank-handle vegetable strainers, and an array of other culinary tools.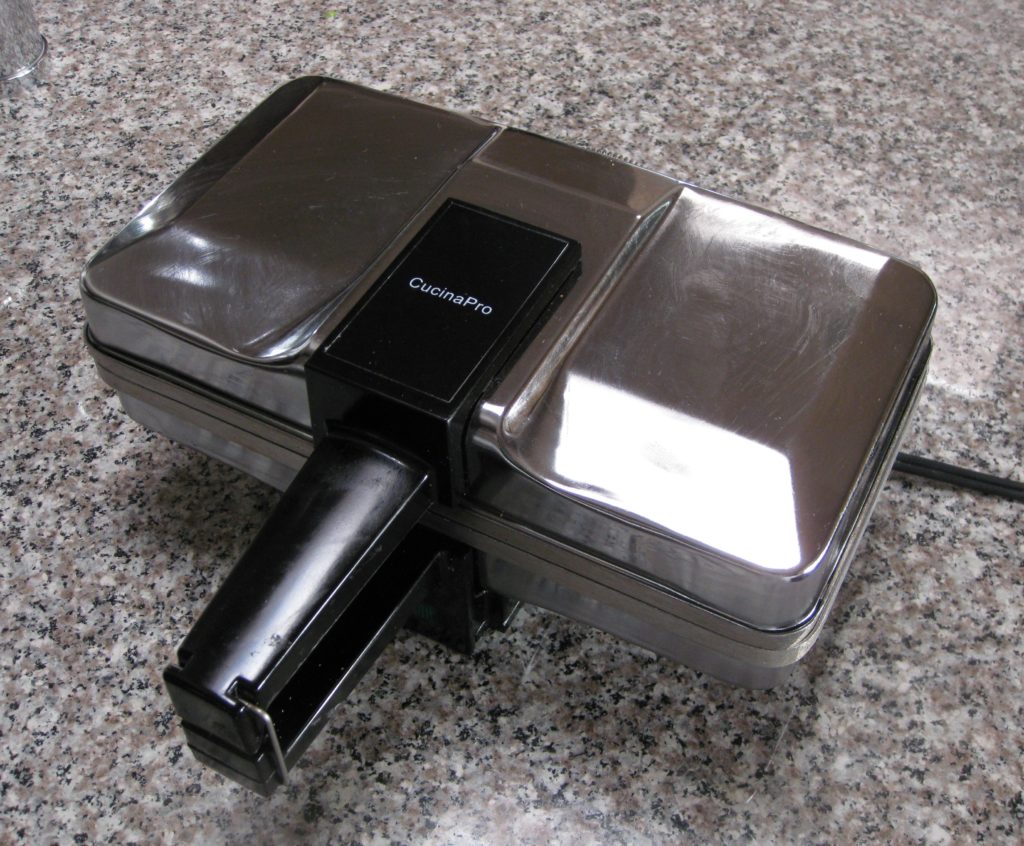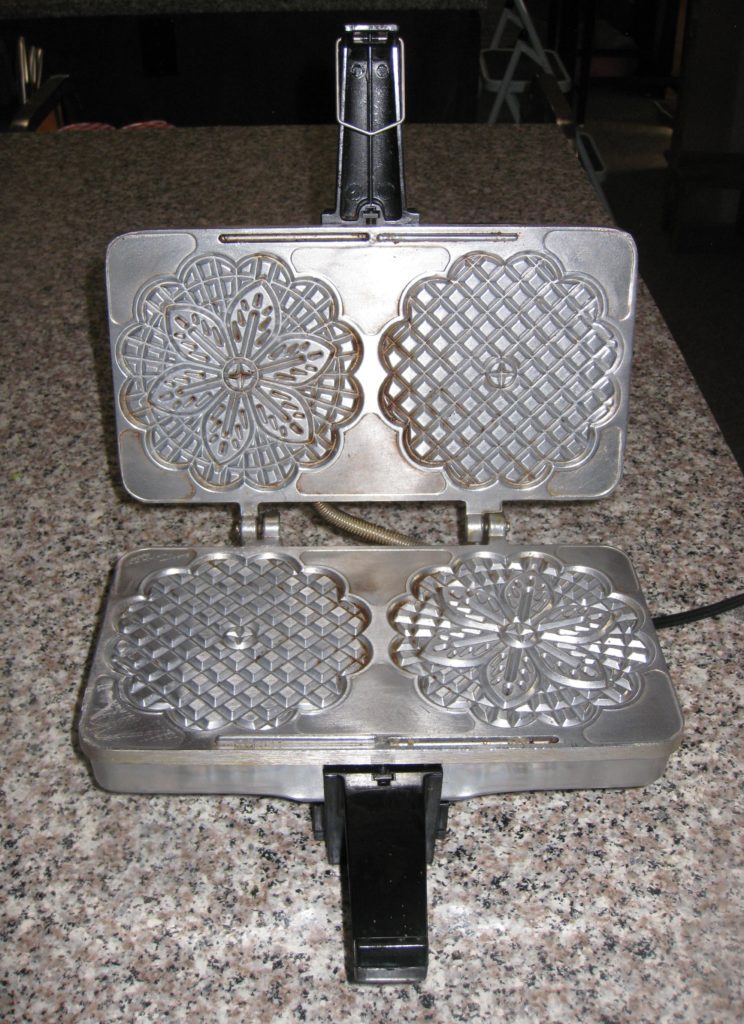 In my experience, anise oil is essential. Anise extract simply does not pack enough flavor to give pizzelle the punch they need.
When I was young, anise oil came from the pharmacy. It was not uncommon in those days for pharmacies to routinely compound medications to a physician's specific instructions. Compounding is now limited to a few specialty pharmacies but not so back then. Anise oil was commonly used to flavor what might otherwise be a noxious medication.
It was common practice among the Italian families in my hometown to go to the pharmacy to buy a bottle of anise oil. One upside, besides the easy availability of the stuff, is that it was pharmaceutical grade and, therefore, very pure.
---
Follow us
---
I tried that in Santa Fe after my mother-in-law kept failing to get enough anise flavor out of anise extract. We even have actual compounding pharmacies in Santa Fe as well as pharmacies that specialize in herbal and homeopathic medications that also make up their own medications. No dice. Not one of them carried anise oil.
Amazon to the rescue. There are other on-line sources, too, like the King Arthur Flour people. So, if you want to try your hand at pizzelle, get anise oil, not anise extract.  If you don't like anise you could give vanilla, lemon, or orange a try.  If you do, I suggest the lemon and orange oils from Boyajian rather than extract.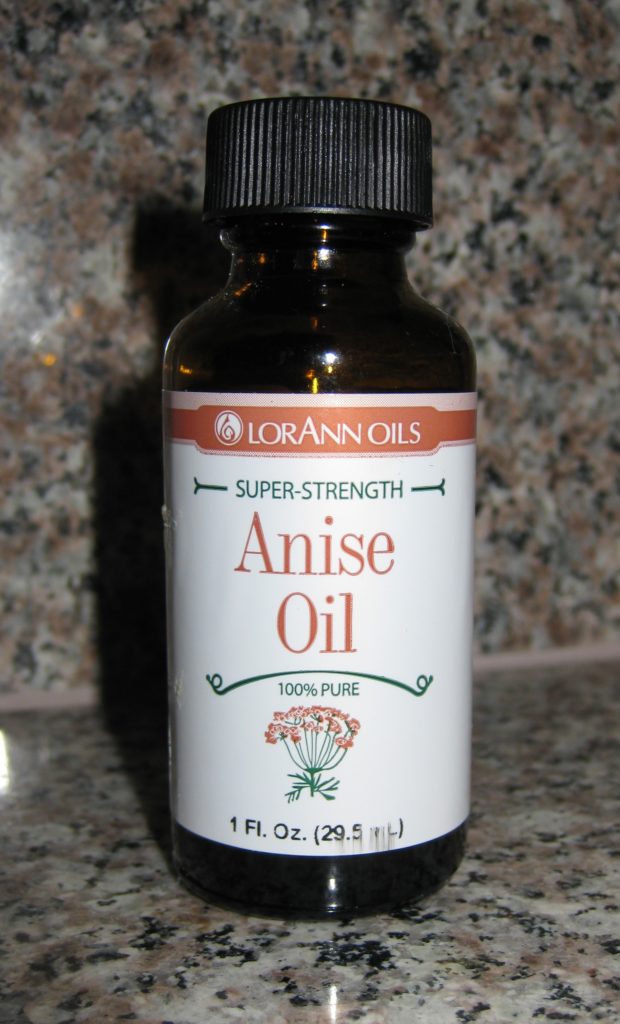 Anise extract does not work well. Anise oil is an absolute requirement for the authentic taste. As with many "old Italian recipes" in my collection, this one provided a range of amounts of flour. 1 3/4 cups of all-purpose flour worked well and was pretty much right in the middle of the range. The batter will be quite stiff until the melted butter is stirred in.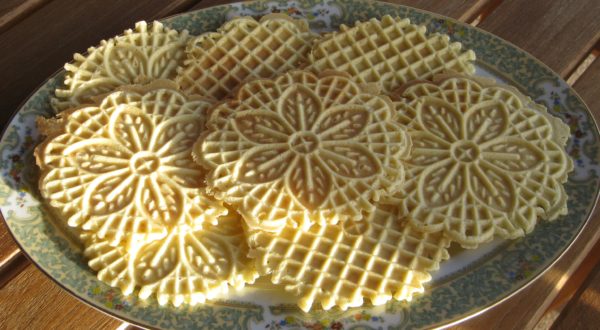 | | |
| --- | --- |
| | |
Combine flour, salt, and baking powder.

Stir in vanilla and anise oil.

Stir dry ingredients into egg-sugar mixture.

Lightly grease the pizzelle maker (with lard, preferably) before the first ones are baked. After the first, additional greasing is not needed.

Add a rounded tablespoon of batter to the center of each shape, depending on the size of your iron.

Cover and cook until light golden but not really brown. The length of time will vary based on the specifics of your pizzelle iron. With mine, it took 30-45 seconds per batch.

Cool the pizzelle on racks.

You can dust with powdered sugar if you'd like but I rarely do unless it's a really festive occasion.
Copyright © 2017 by VillaSentieri.com. All rights reserved.