From time to time I will add pictures and descriptions of kitchen equipment that I find most useful.
Fat Separator:  Fat separators are pedestrian when it comes to kitchen equipment.  I have several of the ones that look like miniature watering cans.  I was on the verge of buying a piece of laboratory equipment used to separate liquids when I found a fat separator designed the same way.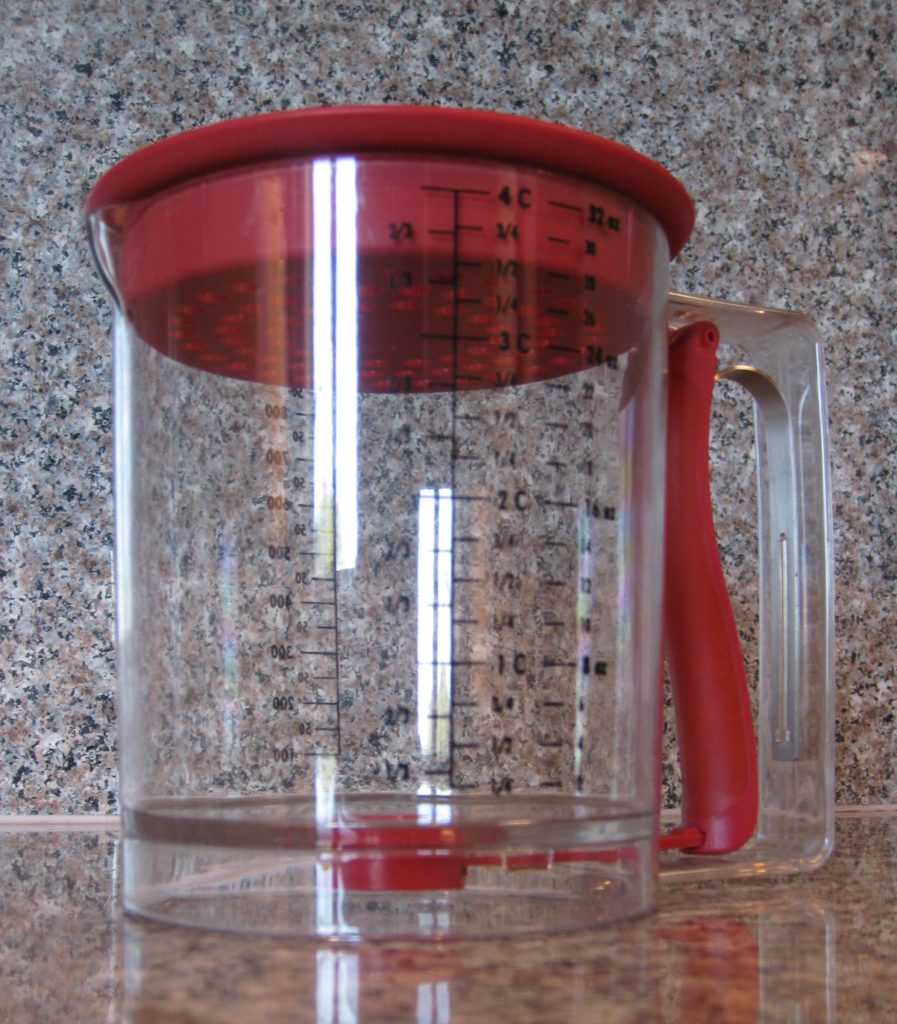 Fat floats to the top.  With this separator, you just pour in the liquid.  Wait a moment for the fat to rise to the top, then squeeze the handle to let the fat-free liquid flow out the bottom.  Here's a quick demo using plain water.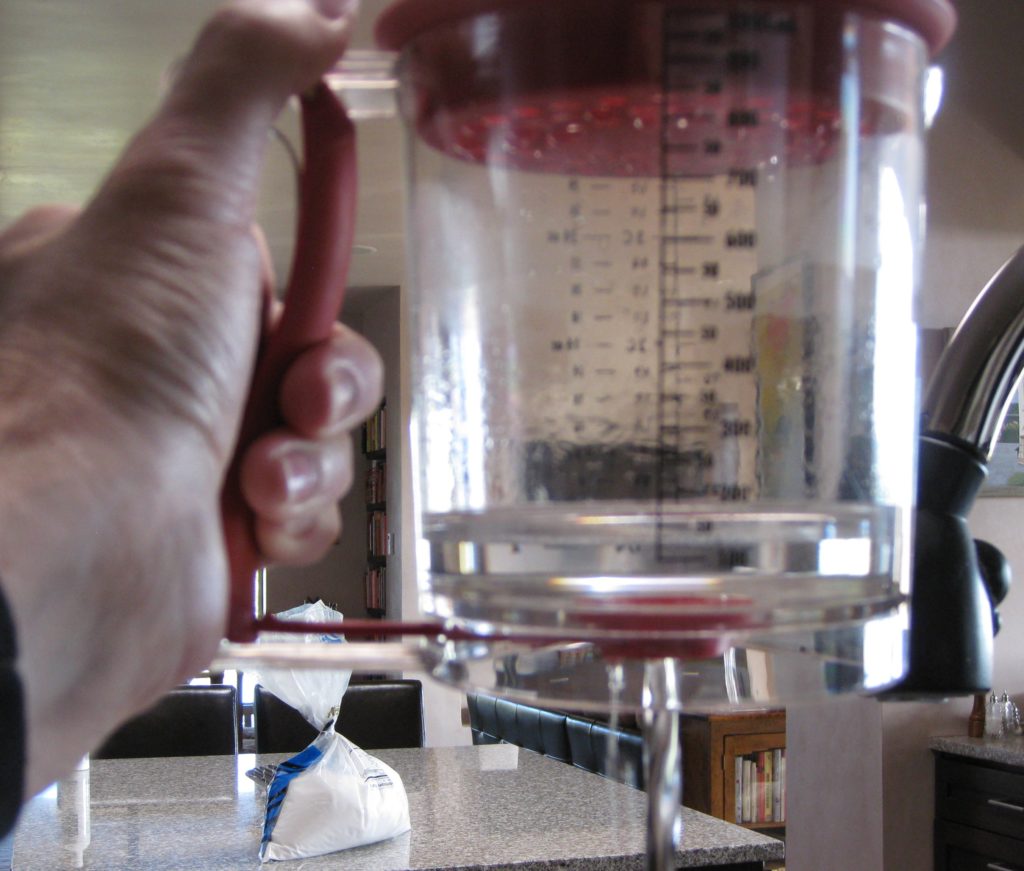 ---
Follow us
---
All content © 2016-2017 by VillaSentieri.com.  All rights reserved.  You may only share our content, including recipes and images, by directly linking back or referring to this site.  To request permission to use our content in any other way, please send an email to SantaFeCook@VillaSentieri.com.