November 13, 2017
I really don't remember my Slovak grandmother doing much cooking. By the time I was old enough to pay attention to who was cooking, she was mostly just making the occasional pot of soup.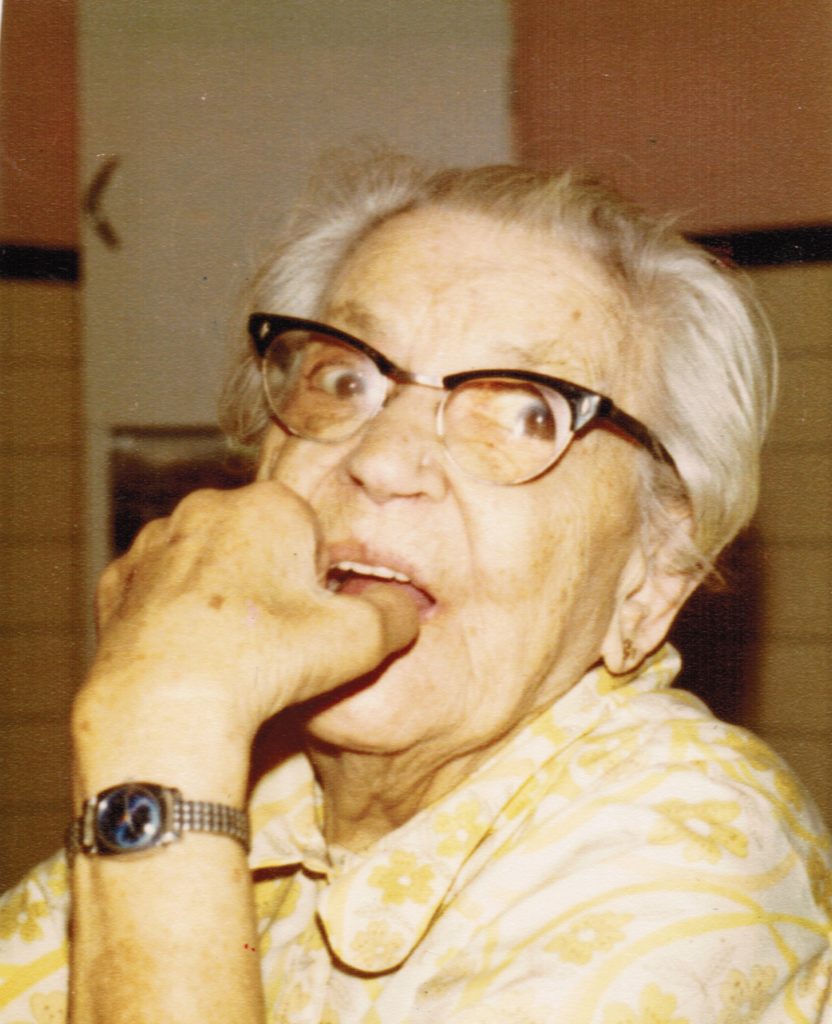 My grandparents owned a semi-detached house and Uncle Frankie and Aunt Mary lived next door. Although they had separate front porches, they shared a back porch. Going back and forth was easy.
---
Follow us on Facebook:  Click HERE
---
Aunt Mary kept my grandparents well-supplied with food. My Aunt Ann pitched in from time to time as well.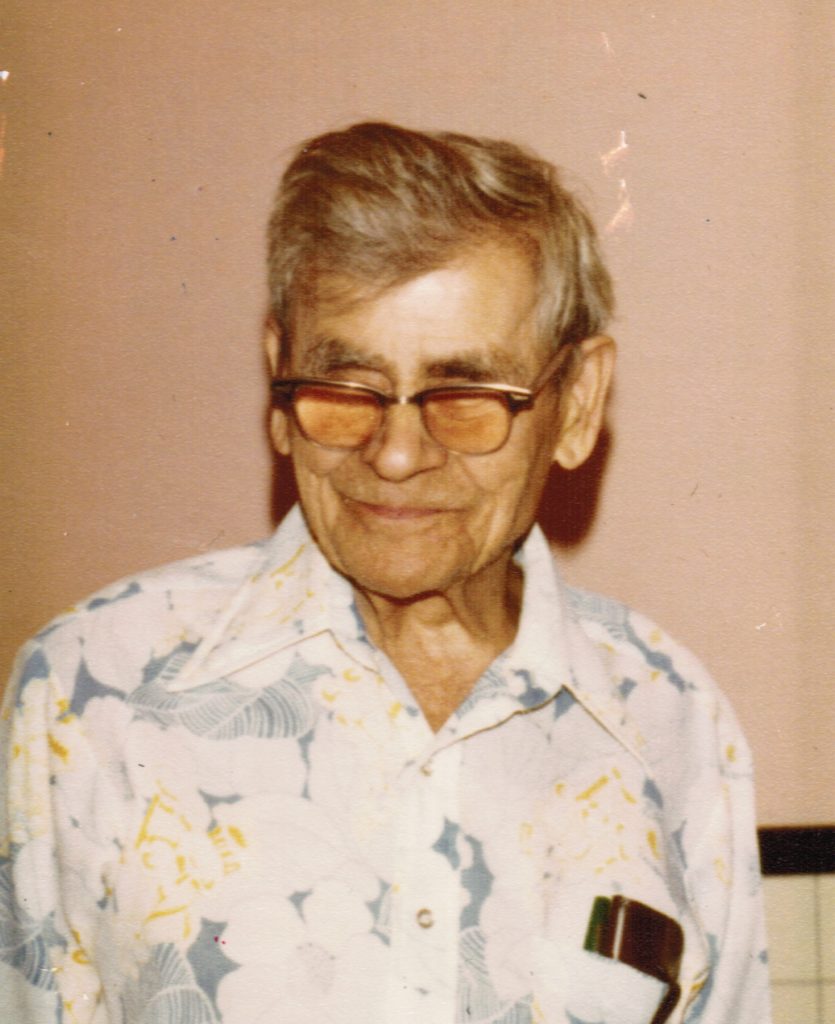 My grandparents were really keen on soup. I guess when you're raising a family of seven sons through the Great Depression and its aftermath, on a steelworker's income, preparing filling and budget-friendly food becomes a necessity.
After the early 1960s when my Uncle Gusty moved back to the United States from Japan with his wife and their children, all seven of my grandparents' sons lived in Johnstown with their wives and children. Most of us would visit on Sunday afternoons arriving sometime after lunch and leaving before dinner.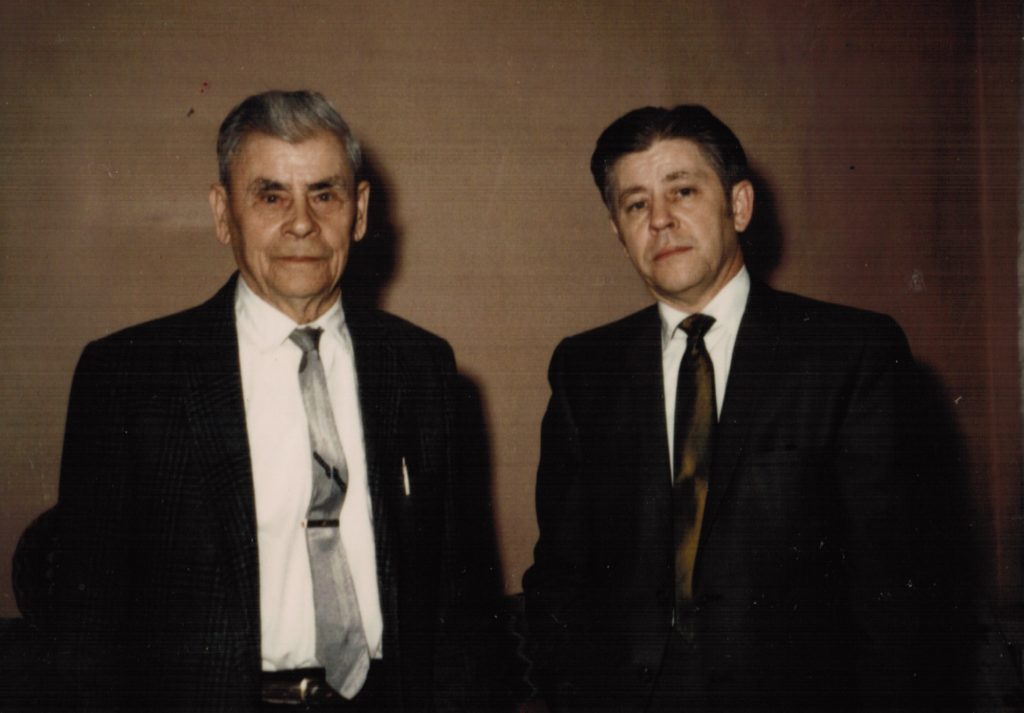 Very frequently a large pot of soup would appear for anyone who needed a little something to hold him or her over till dinner. Often it would be potato soup or sour mushroom soup (made with dried mushrooms and spiked with a little vinegar). My father talked longingly about a sour cabbage soup called kissel which nobody was making any longer.
Other than soup, baba (sometimes written bubba), and sweets at the holidays, I don't remember eating much at my grandparents' house though I do remember my grandfather and my uncles consuming a fair amount of beer, and, on special holidays, shots of whiskey.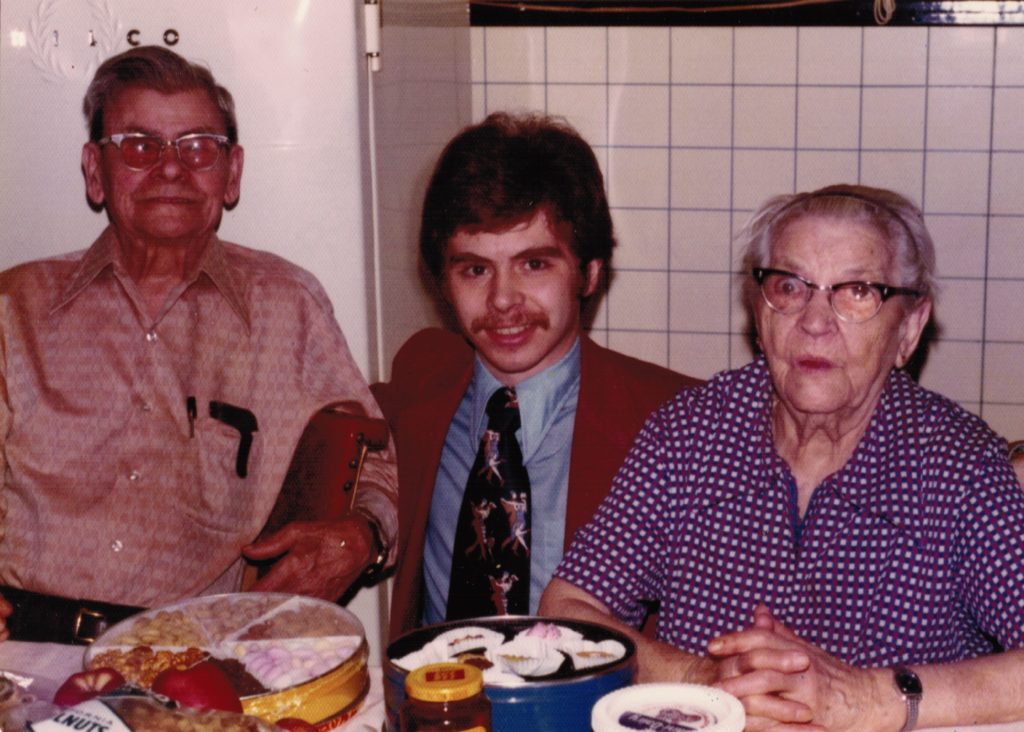 Most of the Slovak food that I ate was at home or at one of my uncle and aunt's houses.
Chicken Paprikash is considered a Hungarian dish but it was common on the Slovak side of my family.  My grandfather was born in 1890 in a small town, Nitrianske Sucany, not too far from Bratislava, in what is now Slovakia.  My grandmother was born a few years later.  In 1909 when my grandfather came to America, he left what was then the Austro-Hungarian Empire.  Slovakia did not exist as a country.  Food diffuses with cultural contact (think about the popularity of Spam in both Hawaii and Korea which can be traced to the presence of the US military).  I suspect that's how Chicken Paprikash became something made by my Slovak grandparents.
My version of Chicken Paprikash is a combination of my mother's and my Aunt Ann's. When I went to look up the recipe to make in preparation for this blog I discovered that I had never written it down! Luckily I remembered just how to do it.
---
Follow us
---
Click HERE to join our mailing list and you'll never miss a recipe again!
Using bone-in chicken with skin improves the flavor of the final dish. Flabby skin from braised chicken is not appetizing, however, so remove it near the end of cooking before putting the chicken in the finished sauce. Since paprika is the major flavor in this dish be sure to use fresh, high-quality paprika, preferably Hungarian. Sweet paprika was the norm in my family, not hot, and certainly not smoked which would totally change the flavor. You can use whatever chicken parts you prefer but I think the texture of slowly braised thighs is superior. Serve the chicken with buttered noodles or mashed potatoes, both of which go really well with the sour-cream-enhanced sauce.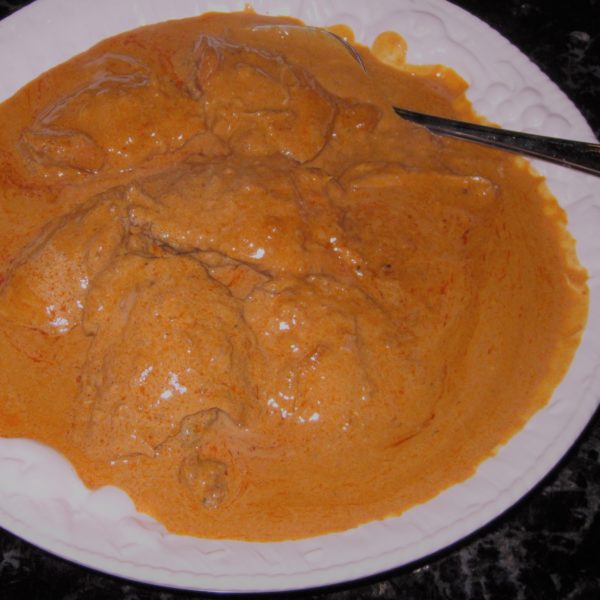 | | |
| --- | --- |
| | |
Pat the chicken dry and season liberally with salt and pepper.

Heat the oil in a large, heavy-bottomed sauté pan.

Sauté the chicken on both sides, starting skin-side-down, until brown on both sides. Do not crowd the chicken. Do this in batches if necessary.

Remove the browned chicken to a platter.

Empty the oil from the pan and wipe clean.

Add two tablespoons of butter. Sauté the diced onion until golden.

Add the garlic and sauté until fragrant, approximately 1 minute.

Add 3 tablespoons of paprika and sauté for approximately 15 seconds (paprika burns very easily).

Add one cup of broth and mix well.

Add the bay leaf, browned chicken pieces and any accumulated juices to the pan. Add additional salt and pepper to taste. Cover and braise on low until very tender, approximately 1 ½ hours being sure to taste for salt occasionally. Add additional broth if needed to keep the pan from drying out.

About 15 minutes before the chicken is done, remove the skin and discard.

When the chicken is fully cooked, remove it to a platter.

Pour the cooking liquid, without straining, into a small pot and keep it warm on low heat. You can skim fat from the top of the cooking liquid if you would like.

Wash and dry the pot used to cook the chicken. Melt the remaining 6 tablespoons of butter in that pot.

Add the finely diced onion and sauté until golden.

Add the flour and cook 2-3 minutes, until no longer raw.

Add the remaining 1 tablespoon of paprika and sauté 15 seconds.

With the flour-onion-paprika mixture on medium heat, begin to ladle in the reserved cooking liquid a little at a time, stirring well after each addition to avoid lumps.

When all the cooking liquid has been incorporated, add any remaining chicken broth, if all of the original 2 cups was not used to braise the chicken.

Bring to a boil and cook for one minute. The sauce should be quite thick. It will thin with the addition of sour cream. If the sauce is too thin, boil it longer as you will not be able to boil it once the sour cream has been added.

Stir in the sour cream. Adjust salt and pepper. Add the chicken and heat gently without boiling.
Copyright © 2017 by VillaSentieri.com. All rights reserved.